US Consumer Confidence 
A surprise fall in consumer confidence meant that confidence in April was the lowest since July 2022 and reflected growing fears that the steep interest rate rises would tip the US economy into recession. Against that the expectation for 12 months average inflation in the US is still 6.2%. Hence the wobble in confidence.
EUR/USD 1.0990.
British Pound
Following the GBP 21.5 Billion government borrowing figure for the month of March 2023, it is worth looking at where government borrowing was for March 2020 ie as we entered LockDown: GBP 7 Billion. GBP sold off understandably on the latest borrowing stats-but surprisingly little ie about a quarter of a cent. Often described as one of, if not the best performing of world currencies, it should be remembered that it is not exactly a distinguished field since GBP has appreciated only 3.5%. Also noteworthy is that GBP had a horrible 2022 so it started from a low base. Where next? Difficult to see GBP making headway from its recent highs versus USD and unfortunately rather more easy to see GBP slipping back on borrowing figures, low growth forecasts and insufficient productivity.
GBP/USD 1.2410.
US Bank Contagion
Executives from all banks and especially smaller US banks were hoping that the Silicon Valley Bank and Signature Bank stories had been consigned to history following the larger US banks injecting support into smaller regional banks. It would look as though that hope was premature given the sell off in Republic Bank on Monday night following the revelation that they had lost 35% of their deposit base in recent months. While the Federal Reserve and other Central Banks are urging us to move along with words along the lines of, nothing to see here, the question of the growing divide between large well capitalised banks and the rest is unresolved and the gap is widening.
Hose Pipe Ban
We wrote too soon a few weeks ago that UK reservoirs had achieved near capacity levels after the water shortages of last summer. Too soon, because it now appears that Cornwall and Devon are still woefully short of water and therefore will have a hose pipe ban in place until the end of 2023-at least. With GBP1,000 fines for watering the garden or washing the car, it is not only second home council taxes that make Devon and Cornwall increasingly expensive places to live.
Grace Slick
In a truly rock n'roll incident Grace Slick of Jefferson Airplane somewhat over medicated, pointed a shotgun at police officers this day in 1994. The reason that she gave to the police was that she had not recovered from her home burning to the ground 6 months previously. No doubt due to a first class brief, Grace Slick was fortunate to be sentenced to 200 hours community service and mandatory attendance at Alcoholics Anonymous. Here is one of her hits that goes some way to explain her state of mind-White Rabbit:
One pill makes you larger
And one pill makes you small
And the ones that mother gives you
Don't do anything at all
Go ask Alice
When she's ten feet tall
And if you go chasing rabbits
And you know you're going to fall
Tell 'em a hookah-smoking caterpillar
Has given you the call
Call Alice
When she was just small
When the men on the chessboard
Get up and tell you where to go
And you've just had some kind of mushroom
And your mind is moving low
Go ask Alice
I think she'll know
When logic and proportion
Have fallen sloppy dead
And the White Knight is talking backwards
And the Red Queen's off with her head
Remember what the dormouse said
Feed your head
Feed your head
Discussion and Analysis by Humphrey Percy, Chairman and Founder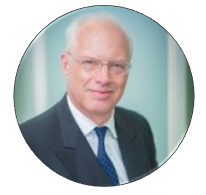 Click Here to Subscribe to the SGM-FX Newsletter