End of the beginning or beginning of the end? Markets took heart on Friday with news that the two sides have reached agreement in the nick of time ahead of the imposition of those increased tariffs yesterday December 15. Japan's Nikkei surged 2.5% to a new 14 month high and the Shanghai Blue Chips rose 2%. The MSCI of Asia Pacific shares excluding Japan also rose 1.5%. Now we have the so called Phase One deal, the expectation is that the two sides will be keen to capitalise on that and push on to Phase Two quickly.
The Libyan National Army under General Haftar is on the verge of a final battle in the long running civil war to capture the capital, Tripoli which is defended by the United Nations backed Government of National Accord. When I last visited Tripoli the Gaddafi regime was fully in control, every lamppost was adorned with his picture and the prevailing ever present secret police and their network of informers meant that the atmosphere was one of fear. It is now 9 years since Muammar Gaddafi was ousted and in that time more than 2,000 soldiers have been killed and 146,000 people have been displaced with no positive effect to the country which at 1,759,540 sq kms is over 7 times the size of the U.K. and is of course tellingly only 1,000 kms from the southern most parts of Europe.
Swiss and the Digital Currency Debate
The Swiss Government asked the Swiss National Bank as the country's central bank and monetary authority to look into the prospects for a central bank digital currency for the use of the general public. Such a digital currency would complement rather than replace conventional bank notes. In a country like Switzerland that is a pretty serious question. On Friday the SNB concluded that this would bring no additional benefits and would threaten financial stability. 
China and Sweden are the only two countries to be looking to introduce such an initiative. They and other countries would be well advised to listen to the SNB as money and its management is less a way of life than a long established religion in Switzerland. 
GBP rallied up to CHF 1.33 early on Friday before falling back to CHF1.31 for those of you contemplating following in the footsteps of Prince Andrew and the Duchess of York and snapping up a chalet in Verbier for CHF 19 Million as they did in 2013. The SGM-FX elves have been devilling and have worked out that with GBP at CHF 1.46 at that time, Prince Andrew is currently sitting on a paper foreign exchange profit of GBP 1.4 Million. Small beer to someone with such conspicuous wealth -and spending-he also spent GBP7.5 Million in that same year on some home improvements to his UK residence, Royal Lodge his 30 room home in Windsor Great Park.
Discussion and Analysis by Humphrey Percy, Chairman and Founder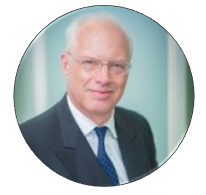 Click Here to Subscribe to the SGM-FX Newsletter