Last night's Federal Reserve action underlined the commitment of global monetary authorities' to tackle the economic fallout from the virus. The Currency Market is opening steady from the move late on Friday night which no doubt lay behind the weekend decision. GBP a cent stronger versus USD but still sharply lower than London's close. Markets overall highly nervous and equities selling off again.
Hydro-Electric Relief for Zambia and Zimbabwe
After the worst drought since 1978, it's been pouring with rain in Angola, and that means that the Zambezi River having been flowing at a comparative trickle has turned into a raging torrent 250 miles away but now coursing towards the Victoria Falls and the very under used hydro-electric dam in Lake Karina the largest man made reservoir in the world which will in turn generate plenty of electricity. At 3,307 cubic meters of water per second coming their way, people in Zimbabwe and Zambia are now sure of an end to the 18 hours a day that they have been without power.
New word on Friday and it applied to Bitcoin: halfening. It means if you hadn't worked it out, that the price of Bitcoin in this case, halved in just 2 days from $8,000 to $3,914. Plucky buyers in Hong Kong took it back to $5,250 by lunchtime in Asia. If you were kicking yourself for not having bought and watched it up to $10,367 on Valentine's Day, you might want to buy some. Or…you might not. Remember like any share if there is a dash to cash, all that valuation stuff goes out of the window. The added challenge with Bitcoin is that liquidity is not always forthcoming. Mind your eye.
That is of course if Asda is qualified to do so. While filling up with petrol on Friday, I noticed a man with two plastic cans at the pump opposite-unremarkable except that he was talking animatedly on his phone. The tannoy of the unmanned station squawked indignantly followed by the announcement that the use of phones was not permitted on the forecourt and that all pumps would be switched off on the grounds of safety. After 10 minutes an Asda employee arrived and castigated the man with the petrol cans for being on the phone and then told him that in any case cans were not permitted to be filled -also on the grounds of safety. Having brought the petrol station to a halt and with queues of irate Isle of Dogs motorists shouting the odds, plastic can man pushed off.
The Asda employee said he was Happy to Help and being fully qualified to do so that he would re-set the system and the pumps would be working again shortly. With that he disappeared into a concrete safety bunker marked Entry Strictly Forbidden. Nothing happened for a time other than that the messaging on all the pumps flickered into life and now read : Out of Service. A further 20 minutes and I, having had enough, opened the bunker door to find the Asda employee punching numbers into the phone. You don't know how to reset the system, do you? I said. He hung his head and admitted that he did not, and that he was unable to get through to Asda central control to get help.
The moral which is especially appropriate in these strange times, other than that one should leave immediately in similar circumstances, is that a disaster recovery plan should always be operated by er….qualified operators. Petrol? 114p if you are wondering. And yes having lost 30 minutes of my life I went up the road and paid 125p. Older, wiser and poorer for the Asda experience.
Discussion and Analysis by Humphrey Percy, Chairman and Founder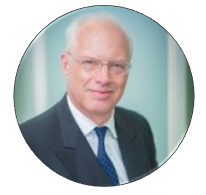 Click Here to Subscribe to the SGM-FX Newsletter