Off-shoring has been  the name of the game for Western companies seeking opportunities to shave costs by relocating jobs that could be shifted and filled by the large and less expensive workforce available in India, Sri Lanka and other Asian countries. Insurance call centres, banking payment centres, IT coding and many other services have been transferred over the past 20 years. Readers may have noticed that if they have tried to contact some of those types of services in the past few weeks, that it has been less than easy to do so. With President Modi having announced the extension of the Indian shutdown for India's 1.3 Billion population until May 3, do not expect it to get better any time soon.
When the dust settles, do not be surprised to see large companies coming out with statements such as " Lessons learnt from the crisis have led us to examine our outsourcing arrangements."
So while non working disaster recovery plans are hurriedly rewritten, some of those many newly unemployed in home countries can be redeployed and be usefully re-employed doing jobs that were offshored years ago and should now once again be on-shored and brought…home!
No tourism- the cost to Thailand
If, and lets hope it is an if, the Covid-19 crisis does not extend beyond 30-06-20, the Thai economy will suffer a cost of almost USD 40 Billion due to the loss of tourist earnings.While this is mitigated in part by the Thai government's planned subsidy to the tourist industry, it does go to show what an immense proportion of the largest economy in South East Asia is made up by tourism. So as we all mentally shift our travel plans from Phuket to Penzance in 2020, in theory the Great British tourist industry should be the beneficiary…in part at least.
Nice to see the guitarist and songwriter and of course one of the founders of Deep Purple turning 75 yesterday. When I saw him and the band on the shore of Lake Geneva in Switzerland in 1972, his self avowed mission was to play as fast and as loud as possible. His many fans are probably unaware that Ritchie speaks fluent German(he was married to not one but two German ladies-but not simultaneously) and while he now lives in America with his third American wife, he watches German TV on satellite- that is when he is not listening to his huge collection of Renaissance classical music. Inducted into the US Rock and Roll Hall of Fame in 2016, he was however still rock and roll enough not to turn up to collect his award.
Here is part of one of his great songs that he played that night in 1972:
Smoke on the Water
We all came out to Montreux
On the Lake Geneva shoreline
To make records with a mobile
We didn't have much time
Frank Zappa and the Mothers
Were at the best place around
But some stupid with a flare gun
Burned the place to the ground
Smoke on the water, fire in the sky
Smoke on the water
Discussion and Analysis by Humphrey Percy, Chairman and Founder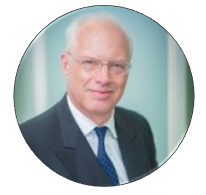 Click Here to Subscribe to the SGM-FX Newsletter