UK Wages
Bank of England Governor Andrew Bailey yesterday warned of the pressure on wages that are threatening to lead to a wage price spiral as the effects of inflation on the cost of living together with the 12 consecutive interest rate rises that consumers have experienced. The market has not enjoyed the poor inflation statistics released on Wednesday together with the prognosis from the Governor. GBP nevertheless resilient against EUR but suffering versus USD due to strong Dollar – see below – with GBP/EUR 1.1490.
Japan
With the Japanese stock market at a 33-year high, there has been a further fillip for the market and also for investors with news that legendary US investor Warren Buffett has invested in 5 Japanese trading conglomerates. That sharp upward move in Japanese equities is less to do with the performance of the Japanese economy or an enlightened government policy but rather more to do with a weaker Yen.
USD/JPY 139.45.
US Treasury Yields
With some progress towards an agreement apparently having taken place yesterday, the market is still with only 5 days to go expecting it all to be all right on the night. However yields particularly at the very short end were higher across the board yesterday. 1 month up nearly 0.25 to 5.97%, 2 Years at 4.40% and 10 Years at 3.75%. With the uncertainty as to how non agreement on the Debt Ceiling will affect the global economy, higher interest rate yields and a consequent flight to what is perceived still to be the best currency to store liquidity, USD stronger at EUR/USD 1.0725.
Gold Charts
Several SGM-FX customers have been puzzling over whether to place some of their assets into Gold (XAU) and while the price has been driven up by both Central Bank buying at much higher levels than in recent years plus caution that has driven investors towards gold as a safe haven, the current level of USD 1,961 is looking for the moment(ex any blow outs as a result of the US debt ceiling talks) a bit toppy. Immediate support on the charts is at $1,956 and then below that $1,923.
The Best
So farewell to Tina Turner who has the distinction of scoring Top 40 Hits in 6 successive decades-1960s to 2010s. So much already written about TT but interesting to note that 1983-2000 was described as the era of her career resurgence. 17 years is longer than the entire pop career of most music artistes but Tina Turner started her career in 1960 so had already notched up more than 20 years of international and US success by the time that she supercharged her career in 1983 and became a global superstar. Even that was still not enough for her and rather than taking it easier, Tina Turner continued to work, write and perform well into her 70's. Here it is, still as good as ever and released in 1991: Simply The Best:
I'll call you if I need you
My heart's on fire
You come to me, come to me wild and wired
Oh you come to me
Give me everything I need
Give me a lifetime of promises and a world of dreams
Speak the language of love like you know what it means
Oh and you can't be wrong
Take my heart and make it strong baby
You're simply the best
Better than all the rest
Better than anyone
Anyone I ever met
I'm stuck on your heart
I hang on every word you say
Tear us apart
Baby I would rather be dead
In your heart I see the stars every night and everyday
In your eyes I get lost, I get washed away
Just as long as you're here in my arms I could be in no other place
You're simply the best
Better than all the rest
Better than anyone
Anyone I ever met
I'm stuck on your heart, baby
I hang on every word you say
Oh, tear us apart, no
Baby I would rather be dead
Each time you leave me I start losing control
You're walking away with my heart and my soul
I could feel you even when I'm alone
Oh baby, never go
Discussion and Analysis by Humphrey Percy, Chairman and Founder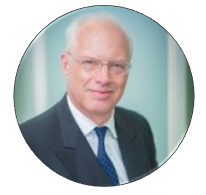 Click Here to Subscribe to the SGM-FX Newsletter