UK Wage Growth
Average earnings up 7.2% over the 12 months to April outstripped market expectations of 6.9%, but never mind that, it will cause furrowed brows at the Bank of England's Monetary Policy Committee as they meet today. Unemployment at 3.8% is better than the 4% expected. What these two stats mean is that higher rates are not having the effect hoped for by the BoE and will make it harder for the Committee to vote for no change-a lot harder given the stubbornly high inflation rate. GBP strong with GBP/USD 1.2605.
US Inflation
At its lowest since 2021 with falling fuel prices, eggs and furniture, the USA at least has managed to halve its inflation rate from a year ago. 4% in the year to end of May and a lesson for some other Central Banks. EUR/USD 1.0805.
Hong Kong
For those fans of Hong Kong there has been precious little to encourage the belief in the Semi Autonomous Region of China that it is in recent times. However maybe a role is beginning to emerge for the ex Crown Colony of Hong Kong: the aim is for Hong Kong to become not a but the centre for Yuan Renminbi trading and provide a wider range of offshore yuan asset options providing solutions to the Renminbi as an international payment, investment and reserve currency. Ok it may have a steep hill to climb but given the BRICS nations' recent stated ambitions for an alternative currency to the USD, that idea would have a much better chance of gaining traction over time than creating a new currency entirely. USD/CNY 7.1530.
Top Ten World's Cheapest Currencies
Normally a headline like that suggests so called basket case currencies and indeed on one level that is correct: Iranian Rial No 1; Sierra Leonean Leone No 4; Guinean Franc No 8; Ugandan Shilling No 10. However within that not such distinguished list are some bargains for places that can and should be visited: Vietnamese Dong No 2; Laotian Kip No 3 and Lebanese Pound No 5; Indonesian Rupiah No 6. So if you are planning a trip to an interesting cultural place off the normal well trod road this year, you could do a lot worse than load your SGM-FX Prepaid Currency card with EUR or GBP and head off to those places where you will be more than thrilled with the spending power that you will have at your fingertips.
Karma Chameleon
This day in 1984 London waxworks museum, Madame Tussaud's unveiled a model of Boy George on his then 23rd birthday. A great start to what is euphemistically called a full life. Little did he know that the word conviction in the song below would mean a whole different thing to himself and involve a Norwegian male prostitute and a sentence of the wrong sort. Never mind here it is, one of his best known songs:
Desert loving in your eyes all the way
If I listen to your lies, would you say
I'm a man (a man) without conviction
I'm a man (a man) who doesn't know
How to sell (to sell) a contradiction
You come and go, you come and go
Karma, karma, karma, karma, karma chameleon
You come and go, you come and go
Loving would be easy if your colors were like my dreams
Red, gold, and green, red, gold, and green
Didn't hear your wicked words every day
And you used to be so sweet, I heard you say
That my love (my love) was an addiction
When we cling (we cling), our love is strong
When you go (you go), you're gone forever
You string along, you string along
Discussion and Analysis by Humphrey Percy, Chairman and Founder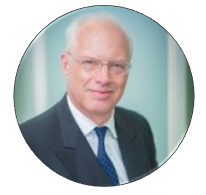 Click Here to Subscribe to the SGM-FX Newsletter