Poor figures yesterday with total retail sales 1% lower in June than a year earlier on top of a 1.1% fall in May. With inflation at 9.1%, shoppers are cutting back firstly on larger items such as fridges and dishwashers, but are additionally moving down market and selecting cheaper brands of foods and goods. Some analysts will dispute these figures by pointing to spend actually increasing on one measure in June, but that is misleading since the reported increase of 6.4% includes the now much higher energy costs. GBP/EUR 1.1800.
Pre pandemic LHR saw up to 125,000 passengers passing through every day. Currently 104,000 average have booked every day for the next two months but yesterday airlines have had to bite the bullet and stop selling more flights and on top of that cut flights to bring passenger throughput below a hastily imposed cap of 100,000 per day. So more flight cancellations-expect at least 20 flights per day to be axed to meet the cap. It is one thing to explain away these cuts being due to a post pandemic surge in bookings, but it leaves a major credibility gap in LHR management competence since it was hardly a surprise that people would return to air travel this summer. However one thing is that with GBP/USD 1.1860, fewer Brits will be inclined to head to the USA.
On November 15 this year, the global population will reach 8 billion on its way to 10.4 billion by the year 2100. While we consider that increase of over 25% in Earth's population, another milestone will be reached next year when India will overtake China as the world's most populous country. USD/INR 79.81.
For those who do not know who the BBC's Dan Walker is, the notoriously dapper presenter left the Corporation in April after delivering radio and TV for all of his 25 year career which was mostly sport related but latterly News and BBC Breakfast and he even appeared as a Strictly Come Dancing contestant. The why is not that much of a mystery since he could and can and is earning much more at Channel 5. The latest list of top earners sheds that little bit more light on his departure: it must have been galling that his fellow football pundit, Gary Lineker was earning much more than him but when it came to light that Gary on GBP 1,350,00 or USD 1.6 million was earning 6 times what Dan was earning, that was it: microphone down and off-ski. Final whistle.
It was this day in 1978 that the BBC banned bad boy punk band the Sex Pistols latest release featuring Great Train Robber Ronnie Biggs then at large in Brazil on vocals. That move of course guaranteed the immediate sell out of the record which rose inexorably to Number 7 in the charts despite no radio play; it also cemented the BBC in the minds of baby boomers as being sanctimonious and out of touch. The lyrics admittedly leave something (a lot) to be desired:
God save the Sex Pistols
They're a bunch of wholesome blokes
They just like wearing filthy clothes
And swapping filthy jokes
God save television
Keep the programmes pure
God save William Grundy
From falling in manure
Ronnie Biggs was doing time
Until he done a bunk
Now he says he's seen the light
And he's sold his soul for Punk
God save Martin Boorman
And Nazis on the run
They wasn't being wicked, God
That was their idea of fun
God save Myra Hindley
God save Ian Brady
Even though he's horrible
And she ain't what you'd call a lady
Ronnie Biggs was doing time
Until he done a bunk
Now he says he's seen the light
And he's sold his soul for Punk
Discussion and Analysis by Humphrey Percy, Chairman and Founder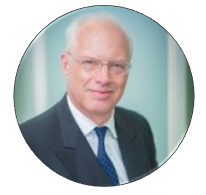 Click Here to Subscribe to the SGM-FX Newsletter