UK Retail Sales
Sluggish July sales due to bad weather and caution caused by poor inflation figures meant that while an increase of 1.5% versus July one year ago was recorded, in real terms after allowing for inflation, that represented a fall. While this may have been an excuse to sell GBP, in fact looking at net open positions in the market, it is clear that asset managers and investors have been paring pack their long positions. While GBP is still showing an increase of 4% so far this year, it is down from the high point of the 8% gain that it was showing two long months ago. Where now? In a nutshell, more volatility for GBP is expected as we get closer to the end of the year, the actuality of the promised reduction in core inflation to 5% and the realization that we are just over 1 year away from a General Election with many if not most of the likely new Government's policies being entirely opaque. And that last point in addition to being the definition of clutching at straws, might just be the strongest card that the incumbent Government has going for it.
GBP/EUR 1.1610.
Europe's Largest Companies
The assumption that LVMH or Louis Vuitton Moët Hennessy which boasts the second richest man in the world as its President might be the largest company in Europe would be a good one at EUR 442 billion. However snapping at its elegant coat tails is Danish titan Novo Nordisk, the drug company that is best known for its anti diabetes treatment.
Recently NN has rocketed in value to EUR 423 billion due to its new drug Wegovy which is riding high on the very considerable obesity fighting wave.
EUR/USD 1.0950.
Squirrel Burgers
The Welsh Game Fair takes place at the Faenol Estate, Wales on September 9 and 10. If you fancy tasting grey squirrel in the shape of a burger, this could be your chance since farmer Gareth Wyn-Jones will be serving this delicacy at his pop up restaurant. The reason behind this menu item is that the grey squirrel has been in part responsible for the demise of the red squirrel in the UK and THAT has deeply upset Farmer Jones.
GBP/EUR 1.2740.
Lithium
This time it is the UK that is making headlines in the battery market with Cornish Lithium having secured funding from both the UK government and also a US company to build on the 4,000 year old mining heritage in Cornwall to mine lithium rather than the traditional tin. The company plans to expand its current workforce of 70 to more than 300 when it gets production going in the mine near St Austell, Cornwall.
Jive Talkin'
This day in 1975 this number went straight into the Billboard 100. Inspiration for the song came to oldest brother of the Bee Gees, Barry Gibb as he drove over a Florida bridge and his wife remarked on the noise of the wheels that their "drive was talkin'"…..
It's just your jive talkin'
You're telling me lies, yeah
Jive talkin'
You wear a disguise
Jive talkin'
So misunderstood, yeah
Jive talkin'
You really no good
Oh, my child
You'll never know
Just what you mean to me
Oh, my child
You got so much
You're gonna take away my energy
With all your jive talkin'
You're telling me lies, yeah
Good lovin'
Still gets in my eyes
Nobody believes what you say
It's just your jive talkin'
That gets in the way
Oh my love
You're so good
Treating me so cruel
There you go
With your fancy lies
Leavin' me lookin'
Like a dumbstruck fool
With all your
Jive talkin'
You're telling me lies, yeah
Discussion and Analysis by Humphrey Percy, Chairman and Founder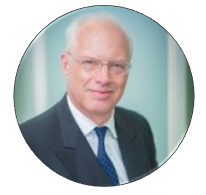 Click Here to Subscribe to the SGM-FX Newsletter