UK Mortgage Rates
The average fixed rate for a 5 year mortgage is 6.01% and for a 2 year mortgage is 6.47%. Given that the average easy access deposit rates stand at 2.45% this means that the gap between 2 year and easy access is at 4.02%. One year ago fixed rate mortgages cost 3% and that gap therefore was between 2 and 2.5%. The cost of living crisis is further exacerbated by lenders widening their spread between mortgage rates and deposit rates. And that is why banks have been called in to Downing Street for talks which is code for explaining themselves.
GBP/USD 1.2720.
Mexican Peso
Dubbed the Super Peso due to its appreciation of 13% in the year to May 2023, the Mexican Peso is seeing record inflows as emigrant workers repatriate funds to Mexico. In May alone USD 5.7 billion of Mexican Pesos were repatriated leading to an annual inflow of USD 58.5 billion making Mexico the number 2 country in the world after India for currency inflow repatriation. Because of the appreciation in the Peso in the past year, the amount of Mexican Peso inflows actually declined 2.2% which has given rise to its moniker of super Peso.
USD/MXN 17.0295.
Le Pain Quotidien
London cafe chain LPQ with 9 branches in London and 1 in Oxford has gone into administration with only the St Pancras outlet continuing to trade. 250 staff have been made redundant and the company has cited rising costs and reduced footfall. This might while regrettable not be a surprise given the rises in both wages and raw materials, had the weekend press not been full of the rise and rise of rival Pret A Manger which is expanding and opening new outlets despite paying their staff above the minimum wage level and having awarded 3 pay rises in the past 18 months. Presumably a case of PAM having secured private equity funding to allow what is clearly becoming a shoot out in the world of sandwich bars.
GBP/EUR 1.1665.
World's Lakes
At the end of May a study from the University of Virginia was released which astonishingly has largely gone unnoticed especially so given that the conclusions affect 2 billion people ie over a quarter of the global population directly who are seeing their water supplies threatened. 53% of the lakes around the world have shrunk substantially between 1992 and 2022. Journeying between Puno and Cusco in Peru this can be seen clearly as the railway track crosses a landscape now cultivated which used to be beside Lake Titicaca. The lake cannot be seen at all on that stretch having disappeared due to climate change which has led to human intervention as the exposed lake bed has been cultivated.
That's Alright
50 years to the day after he released it, Elvis Presley's Estate approved the re-release of this song as a CD which promptly shot up the charts in the UK to number 3:
Well, that's all right, mama
That's all right for you
That's all right mama, just anyway you do
Well, that's all right, that's all right
That's all right now mama, anyway you do
Well mama, she done told me
Papa done told me too
Son, that girl you're fooling with
She ain't no good for you
But, that's all right, that's all right
That's all right now mama, anyway you do
I'm leaving town, baby
I'm leaving town for sure
Well, then you won't be bothered with
Me hanging around your door
But that's all right, that's all right
That's all right now mama, anyway you do
Ah da da dee dee dee dee
Dee dee dee dee, dee dee dee dee
I need your lovin'
That's all right
That's all right now mama, anyway you do
Discussion and Analysis by Humphrey Percy, Chairman and Founder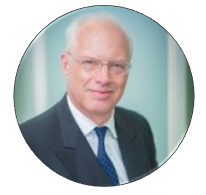 Click Here to Subscribe to the SGM-FX Newsletter