UK Markets and the practice of Setting Price Objectives
Concern that a hard exit from Europe might be worse than a soft exit hit GBP despite the release that the number in employment rose by 24,000 in the quarter to 31/10 taking the employed to 32.8 million and a rate of 76.2% which is the best level since January 1975. Gilts prices fell as investors concluded that the chances of an interest rate cut next year were slightly lower.
Expect this to be the world we live in for the next year at least: sharp market moves as sentiment varies.
Yesterday GBP versus USD had a range of 2 cents and GBP versus EUR the same. The practice of putting on price objectives and price protection needs to be dusted off by both private and corporate clients. Those SGM-FX clients who have followed this discipline since the exit poll on Thursday night have already seen the benefits and others who would like to discuss putting such a strategy in place should let us know.
France and the Let them eat cake moment
President macron's pension reforms are not going smoothly: yes the strike protest has dropped from 800,000 to 340,000 but the government's attitude to the protesters, which can be summed up as "non", and its inability to articulate the reform in a way that people can readily understand, has increased public support for the strikers. His cause was not helped earlier in the week when Jean-Paul Delevoye the responsible government official for the reform had to resign having overlooked the fact that he personally had 13 interests and side jobs!
In case you are wondering the OECD average retirement age is 65 while the French are off to their gites to enjoy retirement by the time they are 61. As a percentage of their working lives, those four years are significant and a drain on those who are still working-and funding that earlier retirement.
Whirlpool owners of Hotpoint and Indesit: Alert.
Bad news for washing machine owners of these marques as Whirlpool the Michigan USA based company and parent of Hotpoint recalls more than half a million machines in the UK alone over concerns that the door locking mechanism causes a risk of fire as the heating element is prone to connect with it. Never mind the logistical exercise of recalling more than 20% in the UK alone of the total sold, but the sheer cost to the company is enough not only to seriously erode profit margins but to threaten its viability in what is a fiercely competitive market. James, economist and Master of Finance as well as being the appointed man in a white coat and clipboard on these matters at SGM-FX, has tried to estimate the cost but even at a low ball estimate of £200 per machine, that translates to a cost of GBP 100 million.
The main European competitor is of course the Bosch-Siemens Group for all you dishwasher/washing machine market watchers out there. Meanwhile Hotpoint has set up a hotline to enable owners to check if their models are affected.
Discussion and Analysis by Humphrey Percy, Chairman and Founder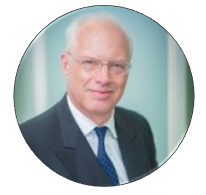 Click Here to Subscribe to the SGM-FX Newsletter