UK Market
With Chancellor Hunt set to deliver the Autumn Statement on Wednesday, the chat is about tax cuts. However that chat is reckoned to be just that rather than realistically of substance, given that Jeremy Hunt yesterday on BBC TV ruled out any measures likely to stoke the still glowing embers of inflation. More likely it will be "responsibility" now and jam tomorrow as halving inflation is the single economic achievement of this government in the past year.
So at the beginning of the week with the FTSE at 7504, Brent Oil at $80.60, Gold at $1,984 and 10 Year Gilts at 4.10%, the UK market is watchful and coming to terms with the realisation that in 12 months time there will be a Labour Government whose policies and ambitions are almost entirely opaque, unless of course the platitudes trotted out by Shadow Chancellor Rachel Reeves over the weekend are in fact their manifesto. Bravo Sir Trevor Phillips for calling this and her out on Sky on Sunday morning.
GBP/EUR 1.1420.
Dubai
As sunny conditions returned and temperatures returned to a reassuring 31c yesterday, residents of Dubai wondered whether the flash floods that closed roads, schools and beaches in the previous two days were merely a product of their imaginations. However pictures of Sheikh Zayed Road, disrupted flight schedules and government alerts to all mobile phones all bore witness to the extreme conditions on Friday and Saturday.
EUR/USD 1.0905.
Glastonbury 2024
Yesterday at 0900 tickets went on sale at GBP355 and by 1000 the whole lot had sold out. So if you want to go to the pop festival which runs June 26-30, you will need to enter the shoals in the choppy waters of the secondary market or maybe sign up for a glamping deal. Either way it will cost you more, but if you want to catch the 3,000 acts and be one of the 210,000 attendees, buckle up and er pay up.
The rumour is that pop royalty Madonna has been signed to headline.
GBP/USD 1.2460.
Crocodile Rock
This day in 1972 MCA records released Elton John's song which went to Number One and then went successively Gold and Platinum over the subsequent years. A favourite at all EJ concerts as well as a party standard for keen wannabe karaoke singers and also dancers when discretion has been thrown to the winds after refreshments have taken hold later in the evening.
I remember when rock was young
Me and Suzie had so much fun
Holding hands and skimming stones
Had an old gold Chevy and a place of my own
But the biggest kick I ever got
Was doing a thing called the Crocodile Rock
While the other kids were Rocking Round the Clock
We were hopping and bopping to the Crocodile Rock
Well Crocodile Rocking is something shocking
When your feet just can't keep still
I never knew me a better time and I guess I never will
Oh Lawdy mama those Friday nights
When Suzie wore her dresses tight
And the Crocodile Rocking was out of sight
La lalalala la lalalala la lalalala la
But the years went by and the rock just died
Suzie went and left us for some foreign guy
Long nights crying by the record machine
Dreaming of my Chevy and my old blue jeans
But they'll never kill the thrills we've got
Burning up to the Crocodile Rock
Learning fast as the weeks went past
We really thought the Crocodile Rock would last
Well Crocodile Rocking is something shocking
When your feet just can't keep still
I never knew me a better time and I guess I never will
Oh Lawdy mama those Friday nights
When Suzie wore her dresses tight
And the Crocodile Rocking was out of sight
Discussion and Analysis by Humphrey Percy, Chairman and Founder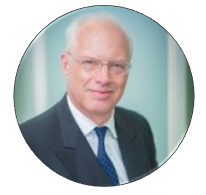 Click Here to Subscribe to the SGM-FX Newsletter