UK Job Market 
In the quarter to end February in the UK 220,000 more people were looking for jobs than in the previous 3 months even as the number of vacancies fell from 1,250,000 to 1,100,000. This means that the economic uncertainty is making people seek income. So even before PM Sunak called for UK's Seniors to return to work, it would appear that some were ahead of the game.
GBP/USD 1.2420.
Apple/Goldman Sachs
The normally excellent Financial Times has managed to combine two stories into one article and draw conclusions that are questionable as a result. Firstly, large US banks pay their savers as handsomely(?!) as their UK counterparts. In the case of both US and UK banks 0.1%. The fact from this part of the article is that normally passive savers at the big banks are relatively unchanged but some are defecting in search of yield offset by those who are migrating to large US banks as they are concerned for security. So far so good. The second part of the article is that money managers such as Schwab are seeing an unprecedented outflow of deposits as are smaller US banks. The Schwab customers are in search of yield but the smaller banks are losing depositors who are defecting in search of security. How much better a yield is Apple/Goldman Sachs offering? 4.15% or 41.5 times the rates offered by those big banks-because they can.
EUR/USD 1.0970.
China
It is really happening: year on Year China's GDP increased ahead of expectations in this case by 4.5%. In the past quarter China's GDP increased by 2.2%. Expectations for Q2 is for GDP to grow by 8%. Accordingly Chinese analysts have a spring in their slide rules and are confident that the economy is snapping back big-time.
USD/CNY 6.8755.
Silver Lining
Those who missed the 20% rise in silver from $20 to $25 can console themselves with the following: there is maybe a 10% further rise which silver bulls are calling for investors to get on board for. Don't. When a commodity market has maybe 10% more in the tank, it is time to hold back and only buy dips. there you are: FX insights and saving you money in commodities! What's not to like?!
Call Me
This day in 1980, Blondie had their second number one hit with this number which also featured in the movie American Gigolo starring Richard Gere. While not exactly long on lyrics, the message is clear enough and was a smash for Debbie Harry and Blondie. Call Me!
Colour me your colour, baby
Colour me your car
Colour me your colour, darling
I know who you are
Come up off your colour chart
I know where you're comin' from
Call me (call me) on the line
Call me, call me any, anytime
Call me (call me) my love
You can call me any day or night
Call me

Cover me with kisses, baby
Cover me with love
Roll me in designer sheets
I'll never get enough
Emotions come, I don't know why
Cover up love's alibi

Call me (call me) on the line
Call me, call me any, anytime
Discussion and Analysis by Humphrey Percy, Chairman and Founder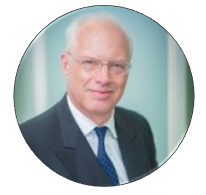 Click Here to Subscribe to the SGM-FX Newsletter