25bp increase versus the widely expected 50bp rise: a predictable market reaction: GBP smacked. Never mind that the BoE is once again saying they know best and that economic activity is fragile and cannot sustain a 50bp shot. Hopefully this turns out better than the Bank of England inflation is transitory call of last year. Especially as they now say that the previous "transitory" 6-7% inflation rate can be airbrushed out of history to be replaced by an inflation rate of over 10%. Clearly the Monetary Policy Committee is not as one since 3 of the 8 members voted to raise rates by 0.50%. GBP languishing at GBP/USD 1.2360 and GBP/EUR 1.1720 confirming our thoughts on value earlier in the week.
With inflation at just under 70%, Turkey has been terribly hit by both soaring energy prices twinned with food price rises. Following the politically driven interest rate cuts last year which triggered a slide in the value of the Turkish Lira, the economy is being hammered and households are under strain. Politically the country is facing an election which could well see President Erdogan ousted after nearly 20 years in power and that is what is spooking markets further: while Erdogan has not been good for the Turkish Lira, he is at least a known quantity. What next? USD/TRL 14.8525.
With EU consensus on Russian oil imports expected by the end of this week, weaker Chinese demand on the back of reduced forecasts for global economic growth has been somewhat offset. Firmer oil prices are also giving Iran more time to play with in the ongoing nuclear talks. Lastly OPEC+ are keeping output rises to moderate levels during this price rally. That is what is driving oil at present and WTI at $108.
Apparently this remains one of the most popular online passwords used by both individuals and businesses. The move is of course to replace passwords with other forms of log-in such as MFA (multi-factor authentication) or biometric ID such as face or finger print scans. If one adds the number of users who choose qwerty and password as their "secret" passwords to the 12356 users, it represents a sufficiently large and fertile proportion of the online universe to provide rich pickings for predatory online hackers. So if you use an easy to guess password and like most people do not have the prospect of alternative biometric scanning, choose another password now and as a tip, change your passwords regularly.
This day in 1995 Oasis scored their first Number One single with this song. Here it is:
Some might say that sunshine follows thunder
Go and tell it to the man who cannot shine
Some might say that we should never ponder
On our thoughts today 'cause they hold sway over time
Some might say we will find a brighter day
Some might say we will find a brighter day (yeah)
'Cause I've been standing at the station
In need of education in the rain
You made no preparation
For my reputation once again
The sink is full of fishes
She's got dirty dishes on the brain
It was overflowing gently
But it's all elementary my friend
Some might say they don't believe in heaven
Go and tell it to the man who lives in hell
Some might say you get what you've been given
If you don't get yours I won't get mine as well
Some might say we will find a brighter day
Some might say we will find a brighter day (yeah)
Have a Great Weekend!
Discussion and Analysis by Humphrey Percy, Chairman and Founder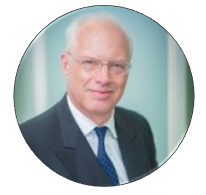 Click Here to Subscribe to the SGM-FX Newsletter