UK Interest Rates
At 5% UK rates are at the highest level since 2008. While market expectations were still mostly for a rise of 25bps, yesterday morning ahead of the announcement there was a rising chorus calling for 50bps led by the Financial Times. In the event the voting was 7-2 for 50bps and the 2 were for no change on the grounds that the lag of recent rises were still waiting to feed through. Services inflation and wage inflation were the factors cited for the need to act faster to contain prices after the unchanged and still very high inflation figures on Wednesday. Whether it was the current high UK temperatures causing seasonal torpor or Royal Ascot leading market watchers away from the action, the noteworthy fact to emerge from yesterday was that GBP hardly moved. Standby for plenty of analysis this weekend led by worries about a recession and the ticking timebomb of much higher mortgage costs.
GBP/EUR 1.1630.
Turkey
Hafize Gaye Erkan is the newly minted ex Goldman Sachs fresh from the USA Turkish Finance Minister and has done in less than a month what none of her home grown Turkish male predecessors have succeeded in doing: reversing President Erdogan's gravity defying economic policy. Yesterday she raised interest rates from 8.5% to 15% in a bid to control the 40% inflation that Turkey is suffering. Despite this TRL weakened further because markets expect Turkish interest rates to rise much further to somewhere between 20% and 40% with all that such high interest rates will do to the economy. Consequently for foreigners at least, Turkey still looks a bargain:
USD/TRL 24.50.

Australia
Indians at 710,000 are now the second largest immigrant sector in Australia with only Britain ahead of them and having overtaken the Chinese. An unforeseen consequence of this is being felt in the Australian wine industry where consideration now has to be given to how for example Meen Polichatu-baked fish- a recipe from Southern India affects Pinot Gris wine or Dal Makhani-slow cooked creamy black lentils- interacts with Pinot Noir. History does not relate whether taste buds are temporarily or permanently impaired.
USD/AUD 1.4810.
Glastonbury
If you are loading your car for the trek West to Glastonbury, Somerset and the madness that is the annual music festival, look away now if you are unaware of what is in store for you on the Pyramid Stage on Sunday afternoon and evening. Of the seven headline acts no less than three are firmly from the 1970's: Elton John, Blondie and Yusuf Islam or Cat Stevens as fans of Teaser and the Firecat and Tea for the Tillerman prefer to think of him. It has to be said that these three hardy annual acts have fared rather better than the Great British Pound which averaged close to USD 2 in the 1970's versus where it stands now:
GBP/USD 1.2730.
The Logical Song
This day back in 1979, British rock band Supertramp rose to the top of the US charts with their album Breakfast in America which was, for those of us who can remember, big news in those more innocent days. The album sold 18 million copies on the strength of three songs including this one which is to my mind, the best of the three:

When I was young, it seemed that life was so wonderful
A miracle, oh, it was beautiful, magical
And all the birds in the trees, well they'd be singing so happily
Oh, joyfully, oh, playfully watching me
But then they sent me away to teach me how to be sensible
Logical, oh, responsible, practical
Then they showed me a world where I could be so dependable
Oh, clinical, oh, intellectual, cynical

There are times when all the world's asleep
The questions run too deep
For such a simple man
Won't you please, please tell me what we've learned?
I know it sounds absurd
Please tell me who I am

I said, now, watch what you say, they'll be calling you a radical
A liberal, oh, fanatical, criminal
Oh, won't you sign up your name? We'd like to feel you're acceptable
Respectable, oh, presentable, a vegetable
Oh, take, take, take it, yeah

But at night, when all the world's asleep
The questions run so deep
For such a simple man
Won't you please (oh, won't you tell me)
Please tell me what we've learned?
(Can you hear me?) I know it sounds absurd
(Oh, won't you tell me) please tell me who I am
Who I am, who I am, who I am
Discussion and Analysis by Humphrey Percy, Chairman and Founder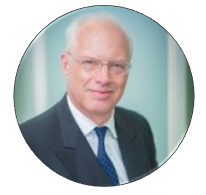 Click Here to Subscribe to the SGM-FX Newsletter