UK Inflation 
At 10.1% March UK inflation is not only higher than the other developed markets, it is not coming down much which suggests that the Bank of England has misjudged the amount of interest rate medicine that is required and also the speed that it needs to be administered. The expectation was that inflation should have fallen to 9.8% in March.
GBP did not like it and GBP/USD 1.2440 steady for the moment.
Canadian Dollar
Brave words from Bank of Canada Governor Tiff Macklem in Ottawa yesterday: what he said was that higher US interest rates from the Federal Reserve would not have any impact on the Canadian Dollar since Canada has its own monetary policy and its own flexible exchange rate. Despite it being self evident that USD would benefit in the scenario that the Federal Reserve continues to raise rates while Canada has paused; maybe that's what Governor Macklemore means by flexible. Canadian Dollar marking time in advance of the expected US interest rate rise:
USD/CAD 1.3460.
Commercial Property
US banks have approximately 18% of their loan books tied up in property finance which is why there continue to be worries about medium and smaller banks in the USA with illiquid asset exposures that are faced with a drain on their deposits. European banks on the other hand have an average of 6% of their books against property. While smaller European banks have some of the same challenges as their US counterparts, it would appear that risk to commercial property is less of a problem.
EUR/USD 1.0970.
Fish and Chips
Once the go to staple cheap take away, fish and chips is now a treat and the prices are higher than for Noodles, Pizza, Curry or Burgers. Expect the number of UK chippies to dwindle in the next year as fish and chips is priced out of the market.
GBP/EUR 1.1325.
Against All Odds
This day in 1984 the somewhat unlikely(then) figure of Phil Collins began a 3 week reign at Number One with this number. Suddenly the distinctly uncool drummer from Genesis who had been drafted in to cover the vacant vocals slot was a star in his own right. Just take a look at him then/now…..
How can I just let you walk away?
Just let you leave without a trace
When I stand here taking every breath, with you, ooh
You're the only one who really knew me at all
How can you just walk away from me?
When all I can do is watch you leave
'Cos we've shared the laughter and the pain and even shared the tears
You're the only one who really knew me at all
So take a look at me now, oh there's just an empty space
And there's nothin' left here to remind me
Just the memory of your face
Ooh, take a look at me now, well there's just an empty space
And you coming back to me is against the odds
And that's what I've got to face
Instrumental
I wish, I could just make you turn around
Turn around and see me cry
There's so much I need to say to you so many reasons why
You're the only one who really knew me at all
So take a look at me now, well there's just an empty space
And there's nothin' left here to remind me, just the memory of your face
Now take a look at me now, 'cos there's just an empty space
But to wait for you, is all I can do and that's what I've got to face
Take a good look at me now, 'cos I'll still be standin' here
And you coming back to me is against all odds
It's the chance I've gotta take
Instrumental
Take a look at me now
Discussion and Analysis by Humphrey Percy, Chairman and Founder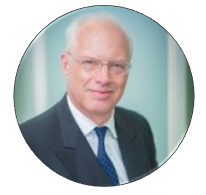 Click Here to Subscribe to the SGM-FX Newsletter