UK Housing Market
Plenty of comment about the UK's housing market and where it is headed, but maybe it's time to boil down the essentials for the next year: with rates higher and unemployment likely to rise, conventional wisdom suggests that the housing market will fall. However, there are two key differences to recent previous retracements in the housing market: firstly the population of the UK is rising sharply unlike some other developed countries through a mixture of immigration and birth rates which continues to create demand at a time when there is an underlying shortage of available housing stock; secondly people have shifted their horizons and are willing to settle for smaller accommodation units largely for cost reasons as well as lifestyle choice, which keeps demand at the lower end of the market firm. So what this comes down to is that the housing market very likely will dip in the short term ie 6-9 months as the impact of higher interest rates feeds through, but after that, for reasons of strong ongoing demand, it will recover and increase. As ever there will be hot and hotter spots, but again the trend towards telecommuting and WFH is counterbalancing that too.
GBP/EUR 1.1240.
UK Interest Rates
With the Bank of England's Monetary Policy Committee yesterday having raised rates to the highest level since 2008-the eye of the storm that was the financial crisis-at 4%, the question is what exactly are 2 and 5 year mortgage rates: the answers are 5.45% for 2 years and 5.2% for 5 years. Some reports are self congratulatory in tone given that UK interest rates were much higher after the disastrous Truss/Kwarteng mini budget in September 2022, but that somehow misses the point which is that after an era of being ultra low, interest rates are now reverting to the longer term norm. Secondly versus an inflation rate of 10.5%, in real terms home finance is at a bargain level. GBP/USD 1.2305.
US Interest Rates
Now the dust has settled following Wednesday night's 25bp rise by the Federal Reserve, the markets have distilled every word of Chairman Powell's statement and concluded the following:
1. there will be a further 25bp rise in March but after that, there may well be a pause in further rises. 2. Inflation is at least under control if still too high. 3. The sunny uplands of the prospect of rate cuts is there potentially for Q4 of 2023. EUR/USD 1.0925.
McDonalds
After a hectic week in the markets in a more lighthearted vein here is an opportunity for Big Mac fans of McDonalds to ask what their returns would have been if they had invested USD 1000 in McDonalds shares rather than Big Macs and Fries.
1 year ago it would be worth $1066 today. 5 years ago: $1695 today.10 years ago: $3230 today.
Just for completeness, if you were to go back 40 years that USD 1000 would be worth more than $100,000.
Pass the ketchup!
Crocodile Rock
This day in 1973, Elton john notched up this Number One where it stuck for 3 weeks and marked the first of 8 Number Ones and the first of 58 in the top 40 by the end of 1999.
I remember when rock was young
Me and Suzie had so much fun
Holding hands and skimming stones
Had an old gold Chevy and a place of my own
But the biggest kick I ever got
Was doing a thing called the Crocodile Rock
While the other kids were rocking round the clock
We were hopping and bopping to the Crocodile Rock

Well 'Crocodile Rocking' is something shocking
When your feet just can't keep still
I never knew me a better time and I guess I never will
Oh Lawdy Mama those Friday nights
When Suzie wore her dresses tight
And the 'Crocodile Rocking' was out of the sight

But the years went by and the rock just died
Suzie went and left us for some foreign guy
Long nights crying by the record machine
Dreaming of my Chevy and my old blue jeans
But they'll never kill the thrills we've got
Burning up to the Crocodile Rock
Learning fast as the weeks went past
We really thought the Crocodile Rock would last

Have a Great Week-End!
Discussion and Analysis by Humphrey Percy, Chairman and Founder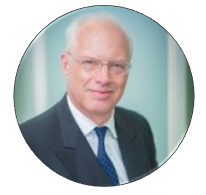 Click Here to Subscribe to the SGM-FX Newsletter