UK Housing Market
While the rental market remains firm, house prices fell the most in January since 2009. The Royal Institute of Chartered Surveyors saw buyer interest falling sharply on the back of interest rate rises and fears of recession. Having said that, a Reuters poll predicted that prices would fall a mere 5% in 2023 which in the history of property crashes barely registers on the historical scale.
GBP/EUR 1.1295.
US Jobs Market
Always an issue for analysts: getting too close to an individual week's releases and failing to spot the big picture. This week analysts desperate to vindicate themselves on what they wrote in recent weeks about US interest rates having topped out and the cycle having peaked, latched on to yesterday's labour market statistics which suggest a cooling in the job market for last week. Apart from one swallow not making a summer, they would do better to listen to Federal Reserve Chairman Powell who could not have been more clear when he spoke several times this week: rates are still going up and will stay up until there is clear evidence of both a suppression in inflation and a cooling in the economy. EUR/USD 1.0785.
Dubai
Two new eye catching projects that if realised in the Emirates' most glittering city, would cement Dubai's place as one of the most 21st century world cities: the first is a 93 km indoor air conditioned cycling and walking highway that will circle the city. The second is an Agri Hub that will provide sustainable agriculture, environmental education and green tourism. No mention of budgets, but as with many other visionary projects already built in Dubai, the mantra is: build it and they will come.
US-China Trade
The perception is that trade between the two super powers has declined since 2018 when it reached a high of USD 658.8 Billion in bilateral trade. However in 2022 a new record was set; USD 690.6 Billion. So while stories are written about restrictions and politicians talk tough on tariffs, the fact remains that on the ground, US-China bilateral trade is not impacted by volume, but it is growing. USD/CNY 6.7730.
Pronoun Politics
The Church of England is again fizzing topically this week with the Synod as ever with its collective finger on the pulse of what is uppermost in everyone's minds: they have been debating how to make the Lord's Prayer gender neutral; instead of Our Father who art in heaven the discussion hinges around Our parent who art in heaven.
How Long?
It was this day in 2008 that the Eagles won a Best Country Award Grammy for this number. Not the jolliest or most uplifting of songs but here it is:
Like a blue bird with his heart removed, lonely as a train
I've run just as far as I can run
If I never see the good old days shinin' in the sun
I'll be doin' fine and then some
How long, how long
Woman will you weep?
How long, how long
Rock yourself to sleep
Well, I been doin' time in a lonesome prison, where the sun don't shine
Just outside, the freedom river runs
Out there in that shiny night, with blood hounds on your mind
Don't you know it's the same sad situation?
How long, how long
Woman will you weep?
How long, how long
Rock yourself to sleep
Everybody feels alright you know, I heard some poor fool say (somebody)
Everyone is out there on the loose
Well, I wish I lived in the land of fools, no one knew my name
But what you get is not quite what you choose
Tell me, how long, how long
Woman will you weep?
How long, how long
Rock yourself to sleep
How long, how long
Muddy River runs so deep
How long, how long
Good night baby, rock yourself to sleep
Sleep tight baby, rock yourself to sleep
B-b-b-bye bye baby, rock yourself to sleep
More positively….. Have A Great Weekend!
Discussion and Analysis by Humphrey Percy, Chairman and Founder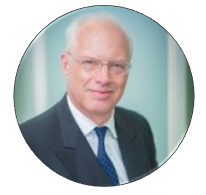 Click Here to Subscribe to the SGM-FX Newsletter