UK Growth: February 2023
It is fair to say that this piece could be rather short since the UK economy has not grown at all in February with strikes being given as the prime reason. Maybe it is therefore unsurprising that UK Chancellor Hunt has been very quiet since his Budget Day performance in March. UK Growth in the last quarter has managed an anaemic 0.1% increase. This has prompted the UK Chancellor to claim that the economy is doing better than it appears and that the UK will avoid a recession. With inflation at 10.4% for the year to February plus the Bank of England's recent rhetoric on inflation fighting, it is hard to see how higher interest rates can be avoided which may cause the UK Chancellor more than a little concern on his UK is avoiding recession statement. Meanwhile Sterling is looking firm largely on the back of a weaker USD with GBP/USD 1.2530.
US Interest Rates
Looking at the Futures markets, the market expectation is for a 75% chance that US interest rates will rise a further 25bps in May to a range of 5.0 to 5.25%. That, at present at least, will be it and there will follow a 60bp decline after May leading up to year end. So that's all right then.
EUR/USD 1.1060
Oil
What's driving oil: With Nymex WTI trading now at $83.05 after the Federal Reserve was expected to be stopping the inexorable rate rises in May, oil has risen 2% in the past couple of days. OPEC has kept its forecast for oil demand unchanged and the US Government plans to replenish its strategic Petroleum Reserve soon which has offset fears of a recession.
Singapore
A victim of its success as an economic powerhouse economy, the City state of Singapore has seen its rental market rocket in 2022. Rents have risen almost 30% driven by increasing demands from expats relocating to Singapore together with post lock down younger residents seeking independence from their families after long periods of enforced co-habitation. USD/SGD 1.3220.
Electric Commercial Vehicles
As businesses turn to ECVs in Europe, Ford, Peugeot, Renault and Mercedes are all unable to satisfy demand. This has opened the door to Chinese ECV company SAIC and the Maxus brand. SAIC sold 18,000 ECVs last year in Western Europe and plans on expanding that figure in both Western and Eastern Europe. So called Last Mile ECV delivery vehicles-think supermarkets for example- have become a big thing and the race is on for market share.
Thriller
It was this day in 1984 that Michael Jackson's album of this name recorded its 37th week at Number One, the longest run of any artist.
It's close to midnight
And something evil's lurking in the dark
Under the moonlight
You see a sight that almost stops your heart
You try to scream
But terror takes the sound before you make it
You start to freeze
As horror looks you right between the eyes
You're paralyzed
'Cause this is thriller, thriller night
And no one's gonna save you from the beast about to strike
You know it's thriller, thriller night
You're fighting for your life inside a killer, thriller tonight, yeah
Ooh, ooh
You hear the door slam
And realize there's nowhere left to run
You feel the cold hand
And wonder if you'll ever see the sun
You close your eyes
And hope that this is just imagination
Girl, but all the while
You hear a creature creepin' up behind
You're out of time
Discussion and Analysis by Humphrey Percy, Chairman and Founder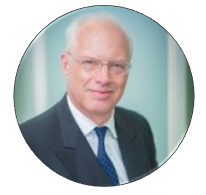 Click Here to Subscribe to the SGM-FX Newsletter