UK Food Inflation
If you doubted it, the evidence is there to see: food prices are at an all time high and a large part of the problem is sugar which is up 9% in the past year. Despite victory on inflation being declared in some quarters, the food inflation index has not received the memo: last month it was showing +14.5% but this month it has actually increased yoy to +15%.
GBP/USD 1.2305.
GBP
The interest rate argument is at the fore of market minds and given what the Bank of England needs to do to cap inflation, the conclusion is inescapable that rates will need to rise further and will need to stay higher for longer in the UK. The consequence of that is for the market to overlook the poor economic outlook for the UK and to concentrate on the attraction of being paid for holding GBP through higher rates. GBP firm.
GBP/EUR 1.1320.
The fastest journey from health to death since Barings
When Bank of England Governor Bailey used this analogy yesterday, not only was it a gaffe comparing the 16th largest bank in the USA in 2023 to a small UK merchant bank that imploded in 1995, it was also historically inaccurate. Barings was under capitalised and hugely over leveraged through the exchange traded derivatives market. Barings also suffered from a notorious rogue trader with management blissfully unaware that resulted in what became a fraud. Silicon Valley Bank was well capitalised for the activities that the US regulators thought they were undertaking, but mismanaged and illiquid. SVB's demise was a direct result of its most senior management taking an enormous interest mismatch position. Hopefully the Governor will have his finger rather more on the pulse of fighting inflation than as a markets history commentator.
Gold Bugs
Seeing gold flirt several times in past weeks with the psychological $2000 level, gold bugs are on alert for gold to jump from its current $1,965 through $2,000. Chartists however are clear that the range of 1,600 to 2,000 remains intact with recent Central Bank actions effectively capping gold at current levels.
Only Yesterday
Of course it was and of course written by the Carpenters as it entered the charts in a lowly position this day in 1975. So convinced were Karen and Richard Carpenter that it would NOT be a hit, that they bet their sound engineer $1000 it would not. A case of money well spent and a sound hedge (no pun….. boom boom)
After long enough of being alone
Everyone must face their share of loneliness
In my own time, nobody knew
The pain I was goin' through
And waitin' was all my heart could do
Hope was all I had until you came
Maybe you can't see how much you mean to me
You were the dawn breaking the night
The promise of mornin' light
Filling the world surroundin' me
When I hold you
Baby, baby, feels like maybe
Things will be all right
Baby, baby, your love's made me
Free as a song, singin' forever
Only yesterday when I was sad and I was lonely
You showed me the way to leave the past and all its tears behind me
Tomorrow maybe even brighter than today
Since I threw my sadness away
Only yesterday
Discussion and Analysis by Humphrey Percy, Chairman and Founder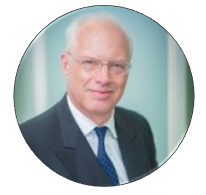 Click Here to Subscribe to the SGM-FX Newsletter