UK Food Inflation
Such is the state of affairs regarding UK inflation that the news that annual food inflation has fallen from 15.4% in May to 14.6% in June was greeted with enthusiasm. Food has taken up the baton from energy when it comes to eye watering levels of UK inflation and despite reassuring words from supermarket bosses about imminent falls in milk, cheese and egg prices, the fact remains that a basket of shopping is still costing UK shoppers much more in fact nearly 15% more than a year ago.
GBP/USD 1.2740.
US Recession
Some upbeat US economic data yesterday with new orders for manufactured capital goods unexpectedly rising in May while at the same time sales of new single family homes rose more than forecast and to cap it consumer confidence also rose to an 18 month high. So despite the talk of recession once again resurfacing at the beginning of the week, the market managed to talk itself into believing that it might well be dodged. HSBC threatening to prick that positive bubble late in the afternoon with a forecast that the US is indeed facing a recession later this year.
EUR/USD 1.0950.
European Central Bank
While top dog Central Bank policy makers treated themselves this week at the ECB Forum to some Portuguese sunshine in Sintra over senior strategic discussions, those more lowly ECB Sherpas charged with doing the actual economic policy detail were holed up in Helsinki, Finland. No Lisbon nightlife for them, instead they were working on how Europe can be weaned off ultra low interest rates by designing a framework for inflation busting higher short term interest rates.
GBP/EUR 1.1630.
Careless Whisper
This day in 1986 pop duo George Michael and Andrew Ridgley otherwise known as Wham! drew a crowd of 75,000 for their farewell concert at Wembley Stadium.

I feel so unsure
As I take your hand and lead you to the dance floor
As the music dies, something in your eyes
Calls to mind a silver screen
And all its sad good-byes

I'm never gonna dance again
Guilty feet have got no rhythm
Though it's easy to pretend
I know you're not a fool

I should've known better than to cheat a friend
And waste the chance that I'd been given
So I'm never gonna dance again
The way I danced with you, oh

Time can never mend
The careless whispers of a good friend
To the heart and mind
Ignorance is kind
There's no comfort in the truth
Pain is all you'll find

I'm never gonna dance again
Guilty feet have got no rhythm
Though it's easy to pretend
I know you're not a fool
Discussion and Analysis by Humphrey Percy, Chairman and Founder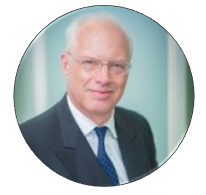 Click Here to Subscribe to the SGM-FX Newsletter