With the new Chancellor set to unveil a boom targeted package of measures later today in a mini budget reminiscent of Tony Barber's 1972 Boom Budget (as we were reminded by one of our most longstanding clients), the backdrop is one of yesterday's 50 basis point rise in interest rates to 2.25%, energy support packages and a sharp rise in the cost of living. Today is a big moment for Kwasi Kwarteng as he gets to his feet in the House of Commons and even more so if that is possible for new PM Liz Truss. With a range yesterday of 1.5 cents and GBP/USD now at 1.1310, the immediate fortunes of GBP lie in the market's reaction to Chancellor Kwarteng's mini budget in just a few hours time.
As we described on Wednesday, it is the narrative around the expected 75bp rate rise by the US Federal Reserve that has determined the course for the market. With 2 year US Treasury yields up at 4.11% and inflation proving harder to tame than hoped for, when Chairman Powell was clearly hawkish as he said that there was no pain free way to rein in inflation. And that means a further 75 bp rise in early November followed by a third 75 bp rise in Q1 2023 which will inevitably lead to an economic slowdown. In that environment, it is hard to see any immediate weakening in USD and now that the symbolic parity in EUR/USD has been breached, rather more likely that the USD will continue to strengthen. EUR/USD 0.9885.
Japan, Norway, South Africa, Switzerland and…Turkey
With the Bank of Japan intervening to support the Japanese Yen for the first time for over 20 years and USD/JPY 142, yesterday was off to a hectic Central Bank driven day in the markets. Norway saw its rates up by 50bps, South Africa joining the 75BP club as did Switzerland and then there was Turkey: with 80% inflation, Turkey cut its interest rate by 100bps from 13 to 12%. At a new low the Turkish Lira now at USD/TRL 18.36
For Malaysian citizen and San Diego resident Fat Leonard who went on the run rather than face sentencing in the USA on bribery charges following the US Navy having overpaid by USD 35 million on various contracts that he arranged, it was all over yesterday when the US caught up with him when he was detained by Venezuelan police at Venezuela's Simon Bolivar de Maiquetia airport when he transited from Mexico via Cuba en route to Russia. No more airmiles for Leonard.
Turning 79 today is Julio Iglesias who I was lucky enough to see in action at the Royal Albert Hall in 1976. Dodging the blizzard of lingerie with their owners' phone numbers, Julio belted out multiple numbers that were received rapturously by the largely female audience. It should be remembered that he had 27 number one hits , and none was bigger than this 1975 sizzler: Phew, it's El Amor:
El amor
No solo son palabras que se dicen al azar
Por un momento y sin pensar
Son esas otras cosas que se sienten sin hablar
Al sonreír, al abrazar
El amor, el amor
El amor, el amor
El amor
A veces nunca llega porque pasa sin llamar
Se va buscando a quién amar
A veces, cuando llega, llega tarde porque ya
Hay alguien más en su lugar
El amor
No sabe de fronteras, de distancias ni lugar
No tiene edad, puede llegar
Perdido entre la gente o arrullado en un cantar
Por un reír, por un llorar
El amor
Es perdonarse todo sin reproches y olvidar
Para volver a comenzar
Es no decirse nada y en silencio caminar
Es ofrecer sin esperar
Have a Great Weekend!
Discussion and Analysis by Humphrey Percy, Chairman and Founder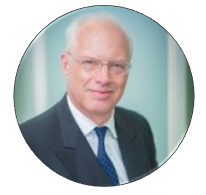 Click Here to Subscribe to the SGM-FX Newsletter