Bags of confidence from the UK consumer in July despite what both Westminster and the press are telling us about the UK population being on the edge of despair: 95,000 mortgages approved amounting to £26.1 billion, credit card spending up 8.2% to £12 billion from the same month in 2018-the highest on record and a statistic that will have the Bank of England worrying-and amount borrowed through loans up 9% and overdrafts up 1.7%.
No we have not taken leave of our tenuous grasp on currency markets! The Sex Pistols seminal album largely credited to bass guitarist Glen Matlock who was replaced by Sid Vicious(briefly until his death in 1979) turned 63 this week. You would have got extremely long odds in 1978 that Glen would have reached 1980 let alone 2019, but we are glad to report that he has not sacrificed his principles by continuing to join tours such as Filthy Lucre despite his net worth of $14 million.
Here's a sample:
People said we couldn't play
They called us foul-mothed yobs
But the only notes that really count
Are the ones that come in wads
As the Sex Pistols also sang:
God Save the Queen!
Its been a few days of pranks: first on flight KLM 420 from Amsterdam to San Francisco, the plane was stocked with marijuana filled Space Cakes from a so called Amsterdam brown café which meant that both passengers and crew were by turns giggly, hungry and sleepy before circling San Francisco and being allowed to land.
Then a group of metal detectorists who had failed to enthuse those forced to listen to their tall tales of detecting in High Melton (geddit?) were slipped a potent batch of hash cookies with unfortunate results and some illness. The editor of that well known publication Treasure Hunting Magazine made an official comment, but it was so dull that it was not reported.
SGM-FX detectorist Richard has put away his metal detector in case he's slipped a cookie, so all that buried treasure in Patney (Putney) will remain undiscovered…..
Discussion and Analysis by Humphrey Percy, Chairman and Founder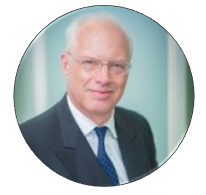 Click Here to Subscribe to the SGM-FX Newsletter