Here is a useful summary of what the UK Government is offering UK businesses:
For those of you who submit self assessment returns, before you ignore the item above, do look at the final box above which does help.
Too early to heave a sigh of relief but certainly an opportunity to catch one's breath; the USD having risen in an almost straight line for 11 days has now retraced a bit and there is talk of a return to currency intervention by the Federal Reserve. Gold at $1672 and most Stock Markets up by between 3 and 6% has given a more positive tone. The Dow had its largest rise for decades and finished up 11%. That positivity has extended into the Asian markets this morning. GBP steadier. USD weaker. EUR on its lows but again steady.
Surprisingly this is not about POTUS and The description he gives to Kim Jong Il of North Korea. Today is Elton John's 72nd birthday and funnily enough it was 1972 when he released one of his greatest songs, Rocket Man. For teenagers at that time Elton John was generating the most exciting music of anyone and when Goodbye Yellow Brick Road came out the following year, Elton John's records were spinning on every self respecting pop enthusiast's turntables. The rest is history!
Happy Birthday Elton!
Rocket Man
Rocket Man
She packed my bags last night pre-flight
Zero hour nine AM
And I'm gonna be high as a kite by then
I miss the earth so much I miss my wife
It's lonely out in space
On such a timeless flight
And I think it's gonna be a long long time
'Till touch down brings me round again to find
I'm not the man they think I am at home
Oh no no no I'm a rocket man
Rocket man burning out his fuse up here alone
And I think it's gonna be a long long time
'Till touch down brings me round again to find
I'm not the man they think I am at home
Oh no no no I'm a rocket man
Rocket man burning out his fuse up here alone
Mars ain't the kind of place to raise your kids
In fact it's cold as hell
And there's no one there to raise them if you did
And all this science I don't understand
It's…
Discussion and Analysis by Humphrey Percy, Chairman and Founder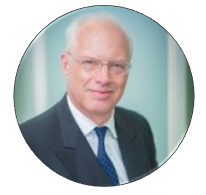 Click Here to Subscribe to the SGM-FX Newsletter