UK
GBP managed to improve yesterday in the wake of comments from the Bank of England Governor and also the Chief Economist who both gave the clear message that it was too early to talk about cuts. The reason for the faint praise for GBP from us is that once the market absorbs the implications (inflation still high and rates higher for longer) the realization will dawn that the labour market will weaken as will consumer spending. At which point expect GBP to reverse those gains and it could be as soon as…today.
GBP/EUR 1.1495.
Sag Aftra
It has 160,000 members and it has been on strike for 4 months and it is of course the Hollywood actors union. The strikes by Sag Aftra and the one that has lasted for 5 months by the Writers Guild of America (WGA) has cost the State of California USD 6.5 billion so far. It is fair to say however that the loudest voices celebrating "a historic victory" are of course the stars of the film world who are largely if not completely insulated from not working over this period. The real victims who did not call the strike in the first place are the minor actors, film crew and army of support staff who do not have savings to fall back on.
USD/JPY 150.95.
Spending Like a Drunken Sailor
Not our description but that of legendary Chicago hedge fund manager Ken Griffin who takes no prisoners in his business life, when he was talking yesterday about the US Government. Not least of the problems for the ballooning US borrowing requirement is that of the current level of US interest rates. That is in good part why the market is latched on to every syllable of every word from Fed Chair Jerome Powell.
EUR/USD 1.0702.
Global Wine Production
A bunch of statistics from the Organization of Vine and Wine that has its corporate finger on the collective pulses of countries accounting for 94% of all wine production. What those stats add up to is a drop in production to the lowest level since 1961 due to frost, drought and floods-so the weather. Chile for example is seeing yields fall 20% and the EU which accounts for 60% of all wine production has seen falls in all of its wine producing countries. Readers who follow these things may recall that global wine demand is also falling sharply, to the extent that France announced in August that they were allocating EUR 200 million to destroy wine stocks as a price stabilisation measure.
GBP/USD 1.2285
Heartache Tonight
In rock annals, this song is well hidden but in the USA at least it was a hit this day in 1980 when Don Henley and his Eagles band mates released it. While indeed it may have been a palpable hit in the USA, it was more of a case of Heartache Tonight in the UK for the lads as the song made little impact on the market and less on the Charts:

Somebody's gonna hurt someone
Before the night is through
Somebody's gonna come undone
There's nothin' we can do

Everybody wants to touch somebody
If it takes all night
Everybody wants to take a little chance
Make it come out right

There's gonna be a heartache tonight
A heartache tonight, I know
There's gonna be a heartache tonight
A heartache tonight, I know
Lord, I know

Some people like to stay out late
Some folks can't hold out that long
But nobody wants to go home now
There's too much goin' on

This night is gonna last forever
Last all, last all summer long
Sometime before the sun comes up
The radio is gonna play that song

There's gonna be a heartache tonight
A heartache tonight, I know
There's gonna be a heartache tonight
A heartache tonight, I know
Lord, I know
Discussion and Analysis by Humphrey Percy, Chairman and Founder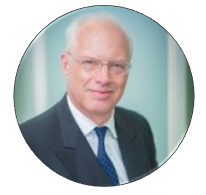 Click Here to Subscribe to the SGM-FX Newsletter