UK
A couple of statistics over the weekend that caught the eye: the first is more marketing than substantive economically, but the second one is rather more significant. Taking the first one, Saffron Building Society is offering its savers who have been with them for more than 1 year the chance to open a monthly savings account that yields 9%pa. However as it is for monthly savings of a max of GBP50, we can discount that one even though the interest rate versus current market rates makes no sense to Saffron which is obviously doing it as a loss leader.
The second is that Homelet has announced that monthly UK rents now average GBP1,213 which is almost exactly half of the monthly average UK wage which is GBP2,560. That will effectively put a brake on the housing market rising given the number of renters in the market today. Once rent makes up 50% of pay, as a rough rule of thumb, that will cap rent rises and therefore house price rises.
GBP/USD 1.2460.
Oil
On Friday the oil market having taken heart from the successful denouement of the US Debt Ceiling talks, rallied by 2%. This weekend's OPEC+ meeting in Vienna, Austria has somewhat dampened that relief rally. There has been more than the usual rancour between the various members: Russia has not made the 500,000 barrels per day cuts that it agreed to; the African oil nations have not met their oil production targets, but want to keep them whereas the other oil nations want them to give them up – which they failed to secure etc etc. Yesterday's talks were due to recommence at 1100hrs but in the end OPEC+ could not even agree about that and the talks finally got under way more than 2 hours late. Info yesterday afternoon was a sparse since Reuters, Bloomberg and the Wall Street Journal were all banned from OPEC HQ. However KSA agreed to a voluntary cut of 1 million barrels a day and UAE was declared the winner having remarkably secured an increase in their quota. NYMEX WTI $71.75.
Australia
Normally Aussies complain about shingling Poms when talking about their British cousins, but on Friday which was the first day of the new UK-Australia trade deal, the presenters of the Today Show on Channel 9 down under were more than gently mocking what that trade deal has in store for them, in fact it was right up there with weapons grade Test Match sledging. The insults were directed at a wide range of UK products including Black Pudding, Cumberland Sausages and even English Breakfast Tea, and concluded with the presenters saying that the only benefits were all in Australia's favour. Shame the AUD is not doing better as increased sales of Australian products to Britain will be a sight cheaper for British buyers. 
GBP/AUD 1.8825.
European Sleeper
Get on a train on a Friday night at St Pancras Int'l and after one hour 20 mins change at Lille for connections to Berlin, Copenhagen, Barcelona and Rome among many others. New crowd fund company European Sleeper is offering travellers the chance to let the train take the strain with shared comfortable cabins with bunks from GBP70 or private ones from GBP 140. Wake up the next day in any of the places above having burnished your green credentials and enjoy a weekend before returning to work on Monday morning spiritually and mentally refreshed. All that is required apart from the SGM-FX prepaid currency card is a thirst for adventure.
GBP/EUR 1.1630.
No More Mr Nice Guy
One of the truly rock n'roll characters, Alice Cooper a five foot ten heavily tattooed macho rocker had a mesmerising stage act in which a snake featured heavily. That was, until as a reward for a successful show this day in 1977, Alice fed a rat to the snake. The rat objected to that and promptly bit the snake which died immediately. Undeterred Alice held auditions for a replacement snake. Here is one of his best rated songs:
I used to be such a sweet, sweet thing
'Til they got a hold of me.
I opened doors for little old ladies,
I helped the blind to see.
I got no friends 'cause they read the papers.
They can't be seen with me and I'm gettin' real shot down
And I'm feeling mean.
No more Mister Nice Guy,
No more Mister Clean,
No more Mister Nice Guy,
They say he's sick, he's obscene.
I got no friends 'cause they read the papers.
They can't be seen with me and I'm feelin' real shot down
And I'm gettin' mean.
No more Mister Nice Guy,
No more Mister Clean,
No more Mister Nice Guy,
They say he's sick, he's obscene.
My dog bit me on the leg today.
My cat clawed my eyes.
Ma's been thrown out of the social circle,
And dad has to hide.
I went to church incognito.
When everybody rose, the Reverend Smith,
He recognized me,
And punched me in the nose, he said.
No more Mister Nice Guy.
Discussion and Analysis by Humphrey Percy, Chairman and Founder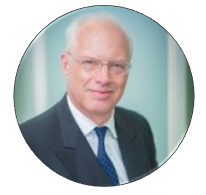 Click Here to Subscribe to the SGM-FX Newsletter