Plenty of pundits talking about new PM Liz Truss needing to stamp her authority in the first 100 days which includes the Conservative Party Conference, the UK energy cap review on 1-10-22 and increased clamour on striking workers, inflation and cost of living as the country goes into winter. Those historians among our readers will recall that the 100 days measure was set by arch strategist, Napoleon Bonaparte. A summary of his 100 days is as follows: Escape from exile on Elba, lose at Waterloo and return to exile on St Helena. UK plc needs things to go a lot better for Liz Truss. Early market reaction on Day One has been positive for GBP with GBP/USD 1.1605 before falling back to 1.1505 and GBP/EUR 1.1630. 99 days to go……
Another country with a tight labour market-like the USA, Australia has an unemployment rate of just 3.5%. That means that the Australian government is looking for 195,000 immigrant workers at present. At a micro level as Australia gears up for the Christmas festivities, liquor store Dan Murphy's is looking to take on 2,200 temporary staff. This is causing challenges for the HR department so the interview process has been streamlined: 10 minute interviews! Tinnies? You're in! EUR/AUD 1.4690.
Malaysian businessman Leonard Francis known as Fat Leonard is known around San Diego, California USA for his affluent lifestyle which it turns out has been largely funded by the US Navy. Accused of offering bribes to the extent of USD 500K which he admitted in 2015 as well as gifts and entertaining including gourmet meals, top brand cigars, rare liquors and wild sex parties in up market hotels, Fat Leonard successfully solicited a number of lucrative contracts from the US Navy which has sheepishly owned up to being overcharged by up to USD 35 million. Due for sentencing next week, Fat Leonard took no chances on being moved to less salubrious surroundings than his luxury home where he was under house arrest, and, having cut his ankle bracelet, has gone on the run.
Under fire for claiming that gin was quintessentially British when it originated hundreds of years ago in the Netherlands, Brexiteer Nigel Farage is now being disowned by the UK county of Cornwall and especially by Tarquin's Gin which rejects his claim that his own brand gin is made in an artisan distillery in the heart of Cornwall. So the location of the distillery of his quintessentially British gin in red, white and blue colours if it is in Cornwall, is a well-kept secret that Nigel Farage is not giving away.
I Just Called to Say I loved You
It was this day in 1984 that Stevie Wonder had his first Number 1 UK hit with this number. Having taken him the best part of 20 years to get there, the song clung like a limpet to the Number 1 slot for 6 weeks. Here it is:
No New Year's Day to celebrate
No chocolate covered candy hearts to give away
No first of spring, no song to sing
In fact, here's just another ordinary day
No April rain, no flowers bloom
No wedding Saturday within the month of June
But what it is, is something true
Made up of these three words that I must say to you
I just called to say I love you
I just called to say how much I care
I just called to say I love you
And I mean it from the bottom of my heart
No summer's high, no warm July
No harvest moon to light one tender August night
No autumn breeze, no falling leaves
Not even time for birds to fly to southern skies
No Libra sun, no Halloween
No giving thanks to all the Christmas joy you bring
But what it is, though old, so new
To fill your heart like no three words could ever do
I just called to say I love you
I just called to say how much I care, I do
I just called to say I love you
And I mean it from the bottom of my heart
Discussion and Analysis by Humphrey Percy, Chairman and Founder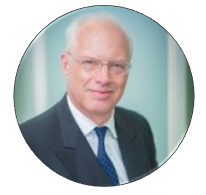 Click Here to Subscribe to the SGM-FX Newsletter