March data reflects a record high of $74.4 billion fuelled by rapacious domestic demand which is increasing imports. Despite this and a mini flash crash which saw 0.5% wiped off equity values late morning in Europe yesterday due to reports of a Chinese fighter entering Taiwanese airspace, USD a little stronger versus EUR at 1.2025.
Despite a strong order book and the CEO projecting confidence, the market marked Ferrari shares down nearly 7% when Ferrari postponed its 2022 financial targets due to the pandemic. Despite a margin of 38% and  EBITDA of EUR 1.8-2.0 Billion projected in its 2018 plan, there is no pleasing analysts sometimes. In Q1 2021 EBITDA rose 19% to EUR 376 million ahead of forecast EUR 369 million, but still worries persist as to whether sales will hold up if wannabee Ferrari owners are all dressed up but have nowhere to go with LockDowns persisting.
Rapaura, Fairhall, Renwick and Brancott are the New Zealand vineyards that contribute to this Marlborough classic-now 35 years old and a global benchmark for top notch Sauvignon Blanc. Named after the opaque waters which Captain Cook remarked on when he first arrived in 1770 in the bay as a result of floods, Cloudy Bay is " grassy with notes of elderflower and some passionfruit". Lay and Wheeler are offering the 2020 vintage in bond at a mouth watering GBP16.50 In Bond or GBP22.48 inclusive of UK Import Duty and VAT. You had better move fast though as it is known with good reason as the best sauvignon blanc in the world.
Yes it was this day in 1988 that Adele Laurie Blue Adkins was born in England destined to become the tour de force that is Adele who has won a multitude of awards and sold over 120 million albums from the hits that she has had since 2008 when she released her first album 19 at the age of….19. Delayed due to the pandemic, expect her fourth studio album to be announced in the next weeks. Here is Hello:
Hello, it's me
I was wondering if after all these years you'd like to meet
To go over everything
They say that time's supposed to heal ya
But I ain't done much healing
Hello, can you hear me?
I'm in California dreaming about who we used to be
When we were younger and free
I've forgotten how it felt before the world fell at our feet
There's such a difference between us
And a million miles
Hello from the other side
I must've called a thousand times
To tell you I'm sorry for everything that I've done
But when I call, you never seem to be home
Hello from the outside
At least I can say that I've tried
To tell you I'm sorry for breaking your heart
But it don't matter, it clearly doesn't tear you apart anymore
Hello, how are you?
It's so typical of me to talk about myself, I'm sorry
I hope that you're well
Did you ever make it out of that town where nothing ever happened?
It's no secret that the both of us are running out of time
Discussion and Analysis by Humphrey Percy, Chairman and Founder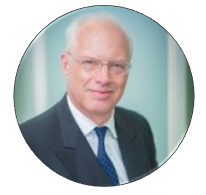 Click Here to Subscribe to the SGM-FX Newsletter