With PM Johnson setting out his stall for the U.K. to lead the world in manufacturing electric cars, it would look to be more of an aspirational vision than an actual one since the U.K. currently has a small fraction of the global EV market. However with decisive fiduciary action to encourage manufacturers to locate their EV plants in the U.K. plus a significant battery recycling capability, these could be game changers. The Congo is the leading cobalt producer by a mile ahead of Russia and Australia, but whatever the future of EVs may hold, the U.K. will need to import the component parts of batteries from abroad. So GBP in the post Brexit world is fundamental not just for domestic consumption of overseas goods but also a re-invented U.K. as competitive manufacturing nation on the doorstep of Europe. New Bank of England Governor Andrew Bailey had better swot up on his old currency management textbooks as it's going to call for a different GBP currency management skill set than it has done in the past 20 years since the formation of the EUR.
Did you know? With 78,000 employees, revenues of GBP 7.8 Billion, 373 locations this (just) 50 year old Dublin headquartered subsidiary of British food company ABF has real product placement power:
many of our lady readers will be familiar with Mac's famous and hugely popular lipstick, Velvet Teddy that retails at GBP 17.50. So what has Primark done? The answer is that they have launched a copycat version of Velvet Teddy and rather catchily(?) named it You do You, Babe. The difference is that it's on offer at just GBP 2.50! Apparently You do You, Babe is flying off the shelves in the 10 European countries and the USA where Primark trades as Penney's.
"Stop! This is the empire of death."
No no this is not a piece about the Axis of Evil, it is what you are greeted with if you take in a visit below ground to the 200 miles of catecombs beneath Paris. Originally built in the 1600's to cope with Paris' overflowing cemeteries, the catecombs have more recently hosted movie screenings and illegal raves. For Eur 13 you can visit the final resting place of revolutionaries Robespierre and Jean Paul-Marat pretty much every day between 1000 and 2030. Woohoo….!
Discussion and Analysis by Humphrey Percy, Chairman and Founder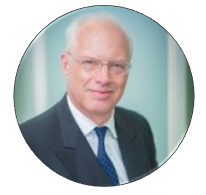 Click Here to Subscribe to the SGM-FX Newsletter