Exactly one year ago USD versus Turkish Lira (TRY) was 5.79 and today it is 6.90, a depreciation of over 19%. Looking at forward pricing and listening to market chat, the expectation is that the Turkish Central Bank will shortly have to concede and let the TRY find a new lower level. What that means is that TRY and Turkish holidays are set to become a whole lot cheaper …of course for when we can all start travelling again.
The first flashing alert is that there is now a differential of 2.2% between German and Italian government bond yields. The second is that Italian bonds yielding 1.8% have given back half of the positive reaction to what appeared at first sight to be a co-ordinated European response. The third and this is the one that is flashing red is that there is a growing market perception that the main indebted economies of Europe: Portugal, Italy, Greece and Spain or the less than charmingly named PIGS are looking increasingly on their own in the eyes of the bond market.
Phnom Penh and the Khmer Rouge
45 years ago today Phnom Penh the capital of the Khmer Republic fell and the Khmer Rouge established the Democratic Republic of Cambodia a few months later. Despite 17-4-75 marking the end of the Cambodian Civil War, this ushered in an even darker period for Cambodia and neighbouring Laos.For those who have visited this beautiful corner of South East Asia in more recent years, it is hard to imagine that era of terror and genocide. For those who have not yet had that privilege, you should take USD and for each USD you will be able to buy almost 4,000 Cambodian Riels. Definitely one for the destination list once travel restrictions are lifted.
Last but not least….Happy Birthday Posh!
Yes it is Victoria Beckham's birthday today and the girl definitely done good with an estimated net worth of GBP 100 Million. Her first single Out of Your Mind went to Number 2 in the UK charts in 2000 but those lyrics obviously did not hold her up. So far at least, long suffering investors in her fashion label launched in 2008 will identify with the title but certainly not the last line below.
Here is a sample from Out of Your Mind:
Who do you think you are
Telling me I've gone too far
You must be out of your mind
Telling your friends I was bugging you
That you weren't playing true
Slipping out of your mind
Open your eyes
Boy you trouble me
Expensive lies
But you're playing for free
Discussion and Analysis by Humphrey Percy, Chairman and Founder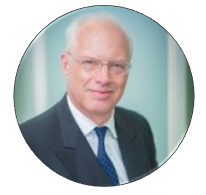 Click Here to Subscribe to the SGM-FX Newsletter