In July interest rates in Turkey stood at 24% and today they have fallen to 14% with President Erdogan urging the Central Bank to get them down below 10% as soon as possible. The Lira is down 8.5% after depreciating 30% in 2018. Inflation having been 16.5% in July is down to 8.5% at the end of October. For those of us who have been involved in the Turkish market for some years, 2019 will go down as the latest example of the country's roller coaster ride with monetary policy and with a further 1% cut in rates likely on December 3. For those of you keen on monetary statistics, Turkey's inflation rate averaged 34.74% between 1965 and 2019 with a high of 138.7% in May 1980.
Weather Effect: 2019 Turkey Dinners
It started in the summer with those hotter than normal temperatures which apparently meant that turkeys were put off their strokes and fewer eggs were laid which in turn led to higher turkey prices. Fans of Brussels Sprouts are also due to pay higher prices as the poor Autumn weather has resulted in widespread floods and fewer Brussels Sprouts on offer. The turkey shortage has been exacerbated by many farmers switching to chickens as appetites have changed in 2019. And that's before breaking news of further celebs switching to nonmeat diets led by David Attenborough and Serena Williams!
Characteristics of those born on November 27
Today we fished out our Horoscope Almanac and discovered that a strongly moralistic personality with perceptiveness, friendliness, sensitivity and positivity are all common traits in our birthday boys and girls. Additionally they tend to be alert, assertive, curious and generous. Lastly they are bad tempered as a rule! Best known 27/11ers are Bruce Lee and Jimi Hendrix. Sadly longevity does not seem to be a feature for people born on this date as Bruce checked out aged 32 and Jimi likewise at just 27. The last lines of his song, Castles Made of Sand say it all:
And so castles made of sand
Slip into the sea, eventually
Discussion and Analysis by Humphrey Percy, Chairman and Founder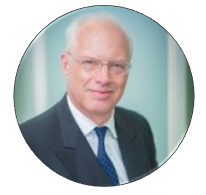 Click Here to Subscribe to the SGM-FX Newsletter