Some headline numbers: Public spending is 57% of GDP. 35 hour working week. 1.1 million civil servants of which 310,000 work less than those 35 hours. In Brittany civil servants are allowed 6 days off per annum to attend…car boot sales, in Deux Sevres, council workers get 10.5 weeks per annum holiday plus 2 extra days to compensate them for working in winter. President Macron is seeking to insist on the 35 hour work for everyone. By law employers have to compensate workers who work more than 35 hours by between 10 and 50% additional salary. SGM-FX South Africa specialist Richard thought these amounts of hours and holiday were right up his strasse until he found out that Deux Sevres was quite a way away from his braai pit in Putney. Dream on Rich!
Markets marooned with little overnight net movement: Oil slightly lower, Asian stock markets a little lower on the back of Japan selling off for the first time this year. Turkish interest rates rose to over 1000%(not a typo) to prevent banks selling the Lira. For seasoned Turkish traders, this is a regular phenomenon and they will already know that Turkey is convulsed pretty much every 5 years-this time in the lead up to the election and questions on President Erdogan. Meanwhile do not be short Lira unless you have s strong stomach and…deep pockets!
Beverley Knight, soul singer 46 last week who we remember for her 2002 hit
Shoulda Woulda Coulda
No doubt about it, the UK Parliament will have been humming that tune as they embarked on the "Indicative Voting" rounds last night. MPs should most definitely remember the map of the Leave Remain Referendum Result from 2016 if they decide to ignore the electorate.
Discussion and Analysis by Humphrey Percy, Chairman and Founder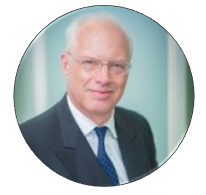 Click Here to Subscribe to the SGM-FX Newsletter