Since the 2011 low, USD is up 40% versus a broad set of trading currencies. While this is mostly good for the USA, it is less so for the countries and regions of some of those other currencies. For example the EUR is suffering from a much weaker exchange rate at the same time its energy costs have rocketed. The populous countries of Nigeria and Somalia are suffering from much higher costs of food, fuel and medicine. Argentina, Kenya and Egypt are all much closer to defaulting on their debts. While USA benefits through lower inflation it is not true to say that other countries suffering from a strong USD is good for the USA and that, given the USD's twin role as the world's reserve currency means that the Federal Reserve is mindful of the impact on the USA through other countries' misfortunes. EUR/USD 0.9980
The SFR affectionately named Anon by the boffins that are developing it for future missions to the Moon and Mars are optimistic that it will be able to construct human habitats on the Moon and facilitate human missions to Mars. All this from the test site in a quarry in Milton Keynes , Buckinghamshire. Who says that Britain is not open for business?!
GBP/USD 1.1450
Dining on Monday night in an upmarket restaurant in Rome's Villa Borghese area, we together with fellow diners were entertained to a smallish party being escorted to their alcove table in a semi private area. Once seated, the party consisting of three Italian suits and an Arab insisted on their bodyguards being given an adjacent table. The trying to be discrete bodyguard detail consisted of 2 tough looking suited Arabs who were joined by 2 local protection wearing bulky jackets emblazoned with bold Carabinieri lettering who obviously had not taken on board the discrete guidance. The Arab detail sipped water and scanned the restaurant for potential threats. The Carabinieri? They ordered large bowls of pasta accompanied by refreshments that looked very much like red wine and proceeded to create a party atmosphere with much laughter and back slapping.
GBP/EUR 1.1470
It was this day in 1974 that the Beach Boys went to Number 1 with their album Endless Summer which had multiple hits but none better than this one:
Well she got her daddy's car
And she cruised through the hamburger stand now
Seems she forgot all about the library
Like she told her old man now
And with the radio blasting
Goes cruising just as fast as she can now
And she'll have fun fun fun
'Til her daddy takes the T-bird away
(Fun fun fun 'til her daddy takes the T-bird away)
Well the girls can't stand her
'Cause she walks, looks and drives like an ace now
(You walk like an ace now, you walk like an ace)
She makes the Indy 500 look like a Roman chariot race now
(You look like an ace now, you look like an ace)
A lotta guys try to catch her
But she leads them on a wild goose chase now
(You drive like an ace now, you drive like an ace)
And she'll have fun fun fun
'Til her daddy takes the T-bird away
(Fun fun fun 'til her daddy takes the T-bird away)
Well you knew all along
That your dad was gettin' wise to you now
(You shouldn't have lied now, you shouldn't have lied)
And since he took your set of keys
You've been thinking that your fun is all through now
(You shouldn't have lied now, you shouldn't have lied)
But you can come along with me
'Cause we gotta a lot of things to do now
(You shouldn't have lied now, you shouldn't have lied)
And we'll have fun fun fun now that daddy took the T-bird away
Discussion and Analysis by Humphrey Percy, Chairman and Founder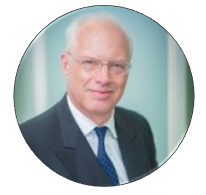 Click Here to Subscribe to the SGM-FX Newsletter