Sterling and the Bank of England
On Wednesday the BoE Monetary Policy Committee will, having braced itself for the release of the latest cost of living figures, have to vote on a change in UK interest rates. Most observers believe that the split in the committee will be a sizeable majority for a rise of 25bps, a minority for no change and an outlier or two for a rise of 50bps. Unless of course we are overtaken by further poor inflation numbers. In which case all bets are well and truly off.

There you have it, a pretty much nailed on rise that will probably be 25bps. As we wrote last week, as important as the decision will be the accompanying language which will range from a doveish rise to a hawkish rise to no rise. The latter two eventualities are unlikely given firstly the number of articles about the terrible impact on interest only mortgages that have more than doubled in cost and the large number of fixed rate mortgages that are up for renewal; secondly the still much too high inflation figures preclude a no change decision. On the other side of the argument is the promise made and accepted by the UK that the Government and the BoE would halve inflation this year.

Now for Sterling after what has been a terrific run up in the past week: a hawkish rise in interest rates will see GBP further appreciate by at least 1-2 cents; a doveish rise is however fully discounted; it is difficult if not impossible to find anyone who thinks there is good news for the UK economy to surprise in the immediate future; so that leaves the likely next move for GBP from here being more likely to be downwards. 

So if you are buying foreign currency versus GBP this week, it would be sensible to do so in the first half of the week rather than the second. 
GBP/USD 1.2820.
China/USA
A visit of the US Secretary of State Anthony Blinken to Beijing, China to meet with Foreign Minister Qin Gang might be newsworthy but not so much to market watchers, except this time it's different: this is the first meeting for 5 years between China and the USA and the stakes are high. Apart from the freezing temperature in foreign relations, there is the not so small matter of the Chinese weather/spy balloons in US airspace a few short months ago. China's economy is rebounding strongly, China's territorial ambitions look unchanged and four years of Trump and three years of Biden have made it clear that China should no longer assume that the USA is happy for China to take manufacturing jobs away from the USA. Plus US and China interest rates are diverging rather than converging. This will be a closely watched few days not just by China and the USA but by all followers of the global economy.
USD/CNY 7.1250.
I Feel The Earth Move
This day in 1971, Carole King saw her recently released album Tapestry power its way to Number One where it stayed unmoving for 15 weeks. Here is one of the best songs:

I feel the earth move under my feet
I feel the sky tumbling down, tumbling down
I feel my heart start to trembling
Whenever you're around

Ooh, baby, when I see your face
Mellow as the month of May
Oh, darling, I can't stand it
When you look at me that way

I feel the earth move under my feet
I feel the sky tumbling down, tumbling down
I feel my heart start to trembling
Whenever you're around

Oh, darling, when you're near me
And you tenderly call my name
I know that my emotions
Are something I just can't tame
I've just got to have you, baby

I feel the earth move under my feet
I feel the sky tumbling down, tumbling down
I feel the earth move under my feet
I feel the sky tumbling down
I just lose control
Down to my very soul
I get a hot and cold all over
I feel the earth move under my feet
I feel the sky tumbling down,
Tumbling down, tumbling down…
Discussion and Analysis by Humphrey Percy, Chairman and Founder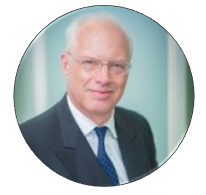 Click Here to Subscribe to the SGM-FX Newsletter