Named after two martyrs both named Valentine executed by Roman Emperor Claudius ll in the 3rd century AD on 14 February(14-02-0002), Valentines Day now enjoys worldwide commercial success. It started off as a pagan festival which was then adopted by the Catholic Church before taking off with cards, flowers and gifts being exchanged. Needless to say, SGM-FX Operations Head and romancer Romeo, Jamie Pritchard marked Valentine's Day florally, but in addition he substantially raised the bar by inking the purchase of a new home over the weekend.
This will mean something to Polish readers and especially Polish skiers as being the nearest skiable mountain near Warsaw which has just re-opened. In a sign that gives hope to the rest of Europe, Poland has taken the positive and pragmatic decision given the relatively low incidence of Covid to get the entertainment sector going by declaring the cinemas and ski slopes open which will in turn give the economy a much needed boost. The Zloty duly rallied on this news and strengthened to 3.71 v USD.
Yesterday 14-02-21 you may have been too busy celebrating Valentine's Day to have noticed, but a new radio station was launched named Boom. Targeted at baby boomers ie those born between 1946 and 1974, Boom has a great selection of presenters, music and other excellent content. Broadcasting digitally from London, Birmingham, Glasgow and Bristol, Boom can be found at 97.3 FM. Check it out, it's just the antidote for 2021!
New Jersey rock band Bon Jovi released this hit song in 1987. Three members of the band that was launched in 1983 are still part of the current line up and continue to pack out the very largest stadiums. Here is Livin on a Prayer that still resonates today 34 years on:
Once upon a time not so long ago
Tommy used to work on the docks, union's been on strike
He's down on his luck, it's tough, so tough
Gina works the diner all day working for her man
She brings home her pay, for love, for love
She says, we've got to hold on to what we've got
It doesn't make a difference if we make it or not
We've got each other and that's a lot for love
We'll give it a shot
Woah, we're half way there
Woah, livin' on a prayer
Take my hand, we'll make it I swear
Woah, livin' on a prayer
Tommy's got his six-string in hock
Now he's holding in what he used to make it talk
So tough, it's tough
Gina dreams of running away
When she cries in the night, Tommy whispers
Baby, it's okay, someday
We've got to hold on to what we've got
It doesn't make a…
Discussion and Analysis by Humphrey Percy, Chairman and Founder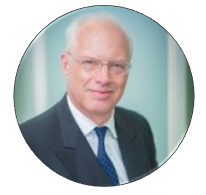 Click Here to Subscribe to the SGM-FX Newsletter