It was this day in 1972 that Ceylon became the Socialist Republic of Sri Lanka. Sri Lanka's documented history spans 3,000 years, with prehistoric human settlements dating back at least 125,000 years.
Nearer to today and rather more pertinently, the Sri Lanka Rupee is trading at 186 to USD less than 5% weaker than where it stood a year ago, so an example of how not all emerging markets have suffered versus USD.
Airlines and their Market Capitalisation
The five largest in the World are in $ Billions as follows: SouthWest 14 Delta 12 United 6 IAG 4 Lufthansa 4 or $40 Billion in total. Following Lockdown they are eclipsed by….Zoom now worth $48 Billion. Brave investors would buy airline stocks soon, as when a solution to international air travel restrictions is found, valuations of those larger airlines will snap back harder and faster than many other sectors.
Keen to throw off its image of a technocrat-heavy and slightly antiseptic business centre, Singapore has prosecuted Lee Chee-kin aged 39 for breaking lockdown and not wearing a mask and oh yes stealing lingerie.
By no means a novice at this game, Lee has stolen smalls no less than 30 times in the past two years and just a year ago was found with more than 100 bras at home. This time he was spotted without a face mask and nabbed as he scaled a wall to steal from a washing line and add to his collection of ladies' kit. Singapore Dollar impervious at 1.42 to USD. No reports yet on impact on price of underwear in the Lion City.
Had he not headed to the great recording studio in the sky in October 2018, Charles Aznavour would have been 96 today. He wrote 1200 songs and perhaps his best Hier Encore or Yesterday When I Was Young was also released in English and goes as follows:
Yesterday when I was young / The taste of life was sweet as rain upon my tongue,"
"There are so many songs in me that won't be sung … The time has come for me to pay for yesterday / When I was young ."
Have a sunny and healthy weekend wherever you are!
Discussion and Analysis by Humphrey Percy, Chairman and Founder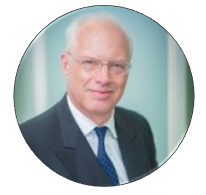 Click Here to Subscribe to the SGM-FX Newsletter