The first tranche of EUR 9 billion funding was dispensed to Spain yesterday. There is a further EUR 60.5 billion promised to Spain from the overall EU EUR 800 billion recovery fund. Spain plans to revitalise its economy with these funds by digitising it and becoming greener. The question is whether those measures will indeed make the economy more productive and tackle the endemic unemployment in the under 30s.
EUR/USD at 1.1720.
New Zealand and the NZD found out what the cost of shutting the country completely to any entrants yesterday and imposing new stringent lockdown measures due to a single suspected case in Auckland. Voters no doubt admire their Premier's determination to eradicate the chances of a spread of the virus, but there is increased noise nearly 2 years in as to whether the country can afford such single mindedness. The NZD had its worst day for months falling 1.4% and trading at 0.6921 v USD.
What do you do if the US Government elects not to award your company- in this case Blue Origin- the contract for a lunar landing or putting men on the moon but instead awards it to your sworn business rival, Space X? If you are the world's richest man as Jeff Bezos is, you sue the US Government. Elon Musk seems unconcerned and continues preparations backed by NASA.
This is the month when traditionally the list of the Top 100 Restaurants is published for the UK. Normally chosen because August is slow for news stories, the opposite is the case this year. The notable things about the list is firstly that unusually more than half of the list is outside London and secondly it is populated with an entirely new group of restaurants this year: a direct result of the economic impact of Covid on restaurants and especially in high rent centres such as London. Of the top 10, 5 are outside London and of the top 10 only 5 have appeared on the list in the top 10 before.
This day in 1997, the Rolling Stones announced their Bridges to Babylon Tour and many of us duly and dutifully bought tickets for what was assumed to be their last ever tour with a sell out performance at Wembley a memento of which I have regretfully and only recently had to ditch the t shirt. The tour was announced incidentally by driving up to the Brooklyn Bridge in NYC with Mick Jagger at the wheel of a red Cadillac. Stones purists sniff at BTB saying that it is part of the touring for cash era and reflects the band going commercial. Others like it for what it is. Here is Lowdown from the album:
Won't you give me the low down
Just as quick as you can
Baby, I've been out of touch
Just give me the scam
Don't give me the sports page, baby
No political news
Don't you give me the gossip
Just give me the truth
Just between me and you
Give me the low down
If you can
Don't want a show down
I just want to know where I stand
Don't read me the horoscope babe
That ain't what I need
Our future will never last
But that's between you and me
I don't want the movie section
I'll see for myself
I don't want the news that fits
Shove it back on the shelf
Give me the truth
Just between me and you
Give me the low down
Discussion and Analysis by Humphrey Percy, Chairman and Founder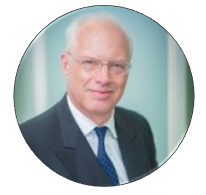 Click Here to Subscribe to the SGM-FX Newsletter