Good bounce back in the RSA economy with growth of 13.5% in Q3 following a 17% drop in Q2. The South African economy has contracted 6% in the year to end Q3 from where it was in Q3 2019, but the Rand duly benefitted from this release yesterday. Tourism dependant businesses are hoping that the normal influx from chillier northern countries at this time of year will still happen in Q1 2021 but as with so much else, that is dependant on swift and efficient vaccine distribution to the snowbirds of the northern hemisphere.
Back in January with Silver at USD 16.60 the debate was based on the supposition that gold would appreciate (correct) and whether it was a better investment to buy silver rather than gold. In the nadir of March, silver fell to USD 12 before rocketing back and spiking at USD 29.82 in August. Since then, silver has drifted back to USD 24.60 and there are increasing noises that silver may be set for a 2021 rally due to a weakening USD, industrial demand and negative interest rates. This is the time of year when pundits publish their 10 best forecasts for the New Year and one has set a headline catching target of USD 50 for silver. Too much seasonal sampling? Well it did get to USD 48.27 in April 2011 before coming back to earth at USD 15 in 2015 where it traded in a fairly narrow range for the next 5 years. So maybe 2021 is, 10 years on, the next big silver year. Such talk takes me back to the time in 1979 when Texan billionaire, Nelson Bunker Hunt and his brothers William and Lamar, having (almost) cornered the market and marched the silver price from USD 11 to USD 50, then watched helplessly as the price returned to USD 11 and forced them into bankruptcy.
In more innocent times, well, back in 1978, it was this day that Chic went to Number One in the Billboard Hot 100 with their disco crowd pleaser, Le Freak. Founded by Nile Rogers in 1970 and now called Nile Rogers and Chic, the American rock band are still going strong buoyed no doubt by their declared mission to "be a rock band that made good on hippie peace, love and freedom". Whatever, Nile Rogers has sold 500 million albums and 75 million singles in the course of the journey from Chic to Nile Rogers and Chic and is worth USD 100 million. Here is why:
Aah, freak out!
Le freak, c'est chic
Freak out!
Aah, freak out!
Le freak, c'est chic
Freak out!
Aah, freak out!
Le freak, c'est chic
Freak out!
Aah, freak out!
Le freak, c'est chic
Freak out!
Have you heard about the new dance craze?
Listen to us, I'm sure you'll be amazed
Big fun to be had by everyone
It's up to you, it surely can be done
Young and old are doing it, I'm told
Just one try and you too will be sold
It's called 'Le Freak', they're doing it night and day
Allow us, we'll show you the way
Discussion and Analysis by Humphrey Percy, Chairman and Founder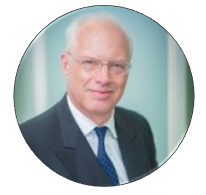 Click Here to Subscribe to the SGM-FX Newsletter