South Africa: ZAR expected to weaken further
Patience within the business community is wearing thin in the face of the slow pace of relatively new President Cyril Ramaphosa's economic reforms. This seems hard since he inherited a long list of problems but that's the thing about markets: they are hard. Wednesday this week sees the mid term Budget from Finance Minister Tito Mboweni which is a key event that will be closely watched. Looking at the total net long ZAR positions in the market a month ago, it should be a warning to investors that as much as two thirds of them have been liquidated in October. That means that the trading market at least is betting on further ZAR weakness. Good for foreign buyers of ZAR but less good for South African importers and therefore end user consumers….if those traders are right of course…but so far the evidence looks that way.
Another week…Another Wait for the EU
Today sees the start of the period of the awaited announcement from the EU Ambassadors as to how long an extension the UK Parliament and as a result the whole of the UK will get to decide whether to accept the latest negotiated exit deal or to amend it or to crash out without one. If ever the adage about markets not liking uncertainty was true, this is it. GBP as a result and as we warned might well happen on Friday, drifted down over the weekend. 
That freebie London paper (note London) came out with a corker at the end of last week that was guaranteed to cheer the capital's citizens as they battled to work: London, they crowed, had won yet another trophy and was officially the most miserable place to live in the UK. 
Lambeth, Hackney, Islington and Camden were the least happy Inner London Boroughs and also engendered the highest levels of anxiety. Far be it for us to point out that those boroughs just happen to be the strongholds of Corbyn and the Labour Party!
On to happier matters: right at the other end of the misery scale are the Highlands, the Scottish Borders and the Outer Hebrides where crofters do whatever crofters do all day with beaming smiles on their faces secure that they are crofting(?!) in what have been officially designated as the happiest places in the British Isles . SGM-FX's Richard was seen pouring over his Atlas trying to work out whether it is feasible to abandon Patney (Putney) and commute from the Borders.
No Richard, it's not, unless you can hitch a ride on his sleigh with …..Santa!
Discussion and Analysis by Humphrey Percy, Chairman and Founder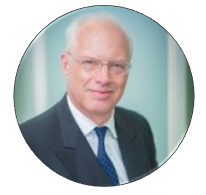 Click Here to Subscribe to the SGM-FX Newsletter