The Wild Coast in South Africa is in the Eastern Cape and extends 250kms from the border of KwaZulu-Natal in the North to East London in the South. A long and hard fought court battle between environmentalists and Shell has just concluded yesterday with Shell having their oil exploration license to drill exploratory wells offshore revoked. EUR/ZAR 17.21.
With GBP wallowing versus a weak EUR at GBP/EUR 1.1533, it begs the question as to what might reverse this. Assuming that the change in leadership of the UK's Conservative Party on Monday and the anointing of a new PM makes little difference to GBP given that a Liz Truss victory is largely discounted, with EUR/USD standing just above parity at 1.0015, the more likely probability to a short term resurgence in GBP is a weakening in EUR with some market commentators calling for an objective of EUR/USD of 0.95. That would be quite a move and if it were mirrored in the same USD strength versus GBP would place GBP/USD at 1.0950. As ever with leadership contests it is worth remembering that once in post, the narrative changes. For example in the case of Liz Truss, if her new Chancellor who is tipped heavily to be Kwasi Kwarteng whose odds are unattractive at 4/9, were to adopt the tougher and more hawkish tone of Rishi Sunak, the market would take heart on GBP and push it up 2-3%.
The Chairman of Russia's Lukoil was undergoing treatment in Moscow's Central Clinical Hospital until lunchtime yesterday when he died of a severe illness which may have been connected to his falling from a sixth floor window. This brings to 5 the number of senior Russian energy tycoons who have died in suspicious circumstances since April of this year. A timely reminder to take a look at the performance of the largely untradeable Rouble. In the past year USD/RUB stood at 72.98 in August last year, fell to 139 in early March and now stands at 60.28.
We usually steer well clear of this emotive issue but news from the front line on immigration just in from Aberdeen, Scotland where a Palm Squirrel sometimes called a Three Striped Squirrel has just arrived and been taken into custody after a 3 week sea voyage from India aboard the SS Deep Explorer. None the worse for the trip the squirrel has been named Zippy given its energetic not to mention bright eyed and bushy tailed behaviour in its cage. The Rupee on a 5 year low at USD/INR 79.61.
It was this day in 1989 when Ozzy was charged with threatening to kill his wife Sharon who subsequently was elevated to the status of national treasure after becoming the caring face of hit show The X Factor. Back to 1989 and Ozzy was released on condition that he enter a detox program immediately. Subsequently charges were dropped due to the couple reconciling. Here is a jolly and appropriate number from Ozzy and the boys of Black Sabbath;
Paranoid
Finished with my woman 'cause
She couldn't help me with my mind
People think I'm insane because
I am frowning all the time
All day long I think of things
But nothing seems to satisfy
Think I'll lose my mind
If I don't find something to pacify
Can you help me
Occupy my brain?
Oh yeah
I need someone to show me
The things in life that I can't find
I can't see the things that make
True happiness, I must be blind
Make a joke and I will sigh
And you will laugh and I will cry
Happiness I cannot feel
And love to me is so unreal
And so as you hear these words
Telling you now of my state
I tell you to enjoy life
I wish I could but it's too late
Have a Great Weekend!
Discussion and Analysis by Humphrey Percy, Chairman and Founder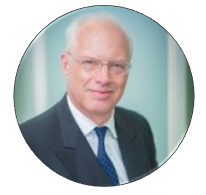 Click Here to Subscribe to the SGM-FX Newsletter