In the wake of the Hong Kong demonstrations and the recent questions as to the HK authorities' management of the Coronavirus outbreak, Singapore is making much of the fact that the number of applications for money management licenses in Singapore has increased from an annual average of 180 to 200 in the past year. One swallow does not make a summer, and there are many factors at work here including the dreaded Brexit excuse, but nevertheless it is worth noting: Singapore is profiting at the expense of Hong Kong.
Worth today around GBP 200M Lewis is reputedly about to jump ship from Mercedes to Ferrari for a 50% annual increase from GBP 40M to GBP60M when his contract is up next year. Just 35 years old it seems Lewis has been around for ever, but there's plenty more to come and then there's his post racing career which means that Lewis Hamilton is going to be a feature of sports fans' lives for many more years.
Knock on effects of the Coronavirus epidemic are many and varied, but one thing for sure is that the outbreak spells the largest ever WFH or Working From Home exercise. Citizens in Wuhei Province, China ( population 57 Million) and in particular Wuhan are being encouraged to stay at home.
Remote meetings using companies such as Zoom Video Communications, the videoconferencing company, which has seen its shares rise from $64 at the end of 2019 to $88 today are expected to increase as further worldwide travel restrictions are imposed.
However videoconferencing or WhatsApp or Email are not universally accepted as being right for all businesses as substitutes for face to face working. 54% of US workers would choose to work from home if given the opportunity- which means that 46% prefer to eyeball their colleagues around the water cooler. In France the recent strikes have exposed divisions between managers in the same companies, some of whom have insisted that their subordinates make it to work even if they have had to walk, while others have shrugged their shoulders and given instructions to work from home-"Travailler a la maison".
Here at SGM-FX, Richard has ventured to suggest that he might be more productive by staying at home in Putney and is still pondering the answer he received: "That's fine, Rich, but just not for SGM-Foreign Exchange….."
Discussion and Analysis by Humphrey Percy, Chairman and Founder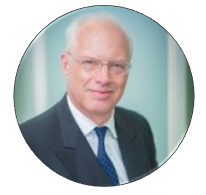 Click Here to Subscribe to the SGM-FX Newsletter