Seeing the wood from the trees
Outside the European Central Bank in Frankfurt stands an artificial tree named "Gravity and Growth." The tree stands almost 60 feet tall and is made of brass and granite, all the leaves are in the wrong place and there's a heavy ball on the top bearing down on the tree. Here's what the ECB had to say: "It's important in times of austerity we think to spend money on art because it's a unifying theme between counties." At a cost of EUR 1.25 million, they have achieved the spending money bit. However their economic policy has been less successful: 1.negative interest rates means that there should be plenty of economic stimulus, but 2. Inflation is at minus 0.5% month on month and to cap it 3. If you had invested in the top Eurostoxx shares and reinvested the dividends over the past 20 years you would have only doubled your money. However by buying gold, digging a hole in your garden and burying it, and receiving no interest or dividends- September 1999 gold stood at $404 versus the $1530 today- you would have shown a gain of almost three times, and that's from gold…and gardening!
Grasmere Guzzler Beer Festival 2019
A reminder from our UK Lake District readership that this weekend sees the 13th annual Guzzler. The festival has now grown big with a selection of no less than 100 beers, live music, camping at Rydal Hall and plenty of burger and BBQ stalls to keep you going between beers. Oh yes, and the Lake District's answer to Munich's Oktoberfest is FREE!
SGM-FX dream team duo of James and Euan lured by the chance to test out 100 different beers in the open air are more than tempted to take the Penrith Pullman on Friday and are training by watching a permanent film loop of Barbara Windsor in Carry on Camping. Someone tell them that it was made 50 years ago in 1969!
Talking of 50 years ago, it was of course in 1969 that Janis gave a somewhat over tired and emotional (hmmm) narcotic fuelled performance at Woodstock.
In an effort to mark Woodstock last night, I played Janis' memorable(?) rendition of Ball and Chain….and "her indoors" was less than impressed due to the shrieking and wailing before she really got going (Janis Joplin that is)-:
And I say, oh,whoa,whoa,oh that cannot be
Just because I got oh, your love please
Why does every
Oh, this can't be just because I got to need you, daddy
Please don't you knock it down now, please
Here you've gone today
What I wanted to love you and I wanted to hold you, yeah, till the day I die
Yes, I did, yes, I did, yeah, hey, hey, alright
I guess you had to be there…(I wasn't- for the avoidance of doubt)
Discussion and Analysis by Humphrey Percy, Chairman and Founder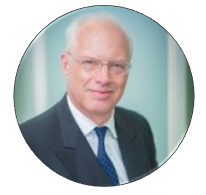 Click Here to Subscribe to the SGM-FX Newsletter