Yesterday the Crown Prince kicked off the high stakes game of poker to establish Green credentials ahead of COP26 by pledging that Saudi Arabia will be carbon neutral by 2060. While there was a rush to welcome this news by COP26 luminaries, saner voices were heard to express doubt about KSA's delivering that pledge and reminded us that the promise of a USD200 billion wind farm as a JV with a Japanese bank by KSA in 2018 remains just that: a promise. With oil at $83.98 on Friday evening in NYC and forecast to go higher before year end, there are still a lot of oil revenues in the ground that add up to a tidy sum over the next 40 years.
The culture that drives Chinese children to work 996 or 9am to 6pm 6 days a week is causing problems for many children not having sufficient sport and leisure in their lives with the consequent social and health problems. So the Chinese state has stepped in and is drawing up a law to limit the time that parents permit their children to spend on the internet doing homework and undertaking intensive home tutoring after school hours. CNY still strong at the end of last week versus USD at 6.3840.
Not ringing any bells? Alverdiscott is a Devon village where energy start up Xlinks is building a solar farm. What marks this piece of news out is that Xlinks are locating their solar panels away from Devon in sunnier climes to ensure maximum solar power. Those panels are to be located in Morocco which is 3800kms away from Devon thereby necessitating a very long power line; one in fact that dwarves the one we wrote about earlier between Norway and the UK which is currently the world's longest at a mere 720kms. Xlinks claim that they will generate 3.6 Gigawatts enough to power 7 million homes for 20 hours a day. Don't hold your breath however as this engineering feat is not guaranteed to succeed since apart from the length of the cable, the real challenge will be connecting it at both ends, so it will be some time before the UK grid is powered by Moroccan sun. The 5 year graph of GBP v Moroccan Dinar looks much like the Atlas mountain range does on a sunny morning from the terrace of the Hotel Mamounia in Marrakesh, but remains pretty much unchanged at 12.43.
Those readers who have visited the Bellagio Hotel in Las Vegas, USA may have noticed the works by Picasso that have graced the walls for the past 20 years. Given that visitor numbers have been down for obvious reasons with the consequent effect on the Bellagio's takings, it is reassuring for the owners of the paintings, MGM to be able to simply take down the Picassos and auction them thereby realising USD 110 million this weekend.
Job done!
This song released this day in 1980 became Barbra Streisand's 5th Number 1 single and was the best song on the album Guilty. It was of course written by Bee Gees, Robin and Barry Gibb and was a key part of the must see film at that time, A Star is Born starring Barbra Streisand and Kris Kristofferson:
Life is a moment in space
When the dream is gone
It's a lonelier place
I kiss the morning goodbye
But down inside you know
We never know why
The road is narrow and long
When eyes meet eyes
And the feeling is strong
I turn away from the wall
I stumble and fall
But I give you it all
I am a woman in love
And I do anything
To get you into my world
And hold you within
It's a right I defend
Over and over again
What do I do?
With you eternally mine
In love there is
No measure of time
We planned it all at the start
That you and I
Live in each other's hearts
We may be oceans away
You feel my love
I hear what you say
No truth is ever a lie
I stumble and fall
But I give you it all
I am a woman in love
And I do anything
To get you into my world
And hold you within
It's a right I defend
Over and over again
What do I do?
Discussion and Analysis by Humphrey Percy, Chairman and Founder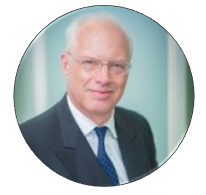 Click Here to Subscribe to the SGM-FX Newsletter