Russia and Ukraine
The decision by Russia to withdraw from the global wheat deal is yet another challenge for global central banks in their fight against inflation: the knock on effect will likely lead to a secondary round of price rises of other commodities. In particular oil and also fertilizer, as Russian as well as Ukrainian exports of both of those are likely in turn to be negatively impacted. As the world's second largest oil exporter, Russia's oil exports and its ability to deliver those oil exports has a major impact on the global economy and the price of oil. Commodity and fertilizer price rises will of course quickly flow through to world food prices and cause headaches for central bankers.
EUR/USD 1.1125.
US Equity markets
With the S&P 500 up over 19% year to date and trading at 4505 on Friday's close, some investors are taking profits ahead of this week's Federal Reserve meeting as the S&P is only 6% below its high set in January 2022. However while the expectation is for a 25bp rise and also for it to be the final rate rise in the tightening cycle, it is the language accompanying that rise that will be key to the second half of the year for the S&P. If as hoped, the Federal Reserve says that inflation has peaked, that will pave the way for further positive equity markets.
USD/JPY 141.70.
Global Rents
Lisbon and Singapore saw rental rates increase by more than 13% in the first 6 months of 2023 with Berlin in third place at 9%. Lisbon and Singapore have seen increases of a whopping 40% in the past 18 months.
USD/SGD 1.3310.
You're On Your Own Kid
For Taylor Swift fans this song is big from her latest album, Midnights and what is also big is the so called Taylor Swift economic effect of her Eras Tour on the various cities that she has played. This weekend it was the turn of Seattle, USA which played host to more than 150,000 out of town fans who brought a welcome boost to hotels, restaurants and shops in addition to the home TS pack which also partied away as the Emerald City marked the event with a gigantic friendship bracelet at the entrance to the Space Needle-a reference to this song.
Big Yellow Taxi
Twenty years after her previous concert, US singer Joni Mitchell overcame successive bouts of illness to perform this day in 2022 at the Newport Folk Festival on Rhode Island, USA when she sang her most memorable songs including this gem:

So they paved paradise
Put up a parking lot
With a pink hotel, a boutique and a swingin' night spot

Don't it always seem to go
That you don't know what you got 'til it's gone
They paved paradise put up a parking lot

They took all the trees
Put 'em in a tree museum
And they charged all the people an arm and a leg just to see 'em

Don't it always seem to go
That you don't know what you got 'til it's gone
They paved paradise put up a parking lot

Hey, farmer
Put away your DDT
Give me spots on my apples but leave me the birds and bees please

Don't it always seem to go
You don't know what you got 'til it's gone
They paved paradise put up a parking lot

Late last night
I heard the screen door slam
And a big yellow taxi come and took away my old man
Discussion and Analysis by Humphrey Percy, Chairman and Founder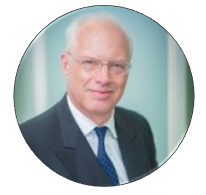 Click Here to Subscribe to the SGM-FX Newsletter