Following COP26 and the pledge by a handful of richer nations to inject USD8.5 billion in the next 5 years, it is worth looking at the challenge or opportunity depending on your viewpoint. For RSA it is most definitely a challenge but for foreign investors it represents an opportunity. The numbers for RSA to transition to renewable energy are as follows: RSA enjoys up to 2,500 hours of annual sunshine in some areas (the UK by contrast can muster a max of 1,500 hours) so solar energy is a realistic solution for a country that is primarily dependant on coal for its electricity. That coal burning makes RSA one of the largest emitters of harmful gases into the atmosphere. South Africa has an unemployment rate of 34% and it is unclear aside from the construction requirement as to whether a move away from coal would reduce that figure or exacerbate it. Eskom the state owned energy company has USD 27 billion of debt and the cost of RSA weaning itself off gas and moving on to renewable energy is USD 35 billion over the next 15 years. Despite this, RSA has pledged to do so by 2050, so that gives both Eskom and international investors just under 30 years to both reduce that debt and create a new energy infrastructure for South Africa. USD/ZAR at 15.80.
Following the rate cut of 100bps last week, the market has concluded two things: first that as long as interest rates are at 15% with 10 Year Government Bonds yielding 21%, that the TRL is still a Sell; second, the Government/Central Bank's determination to enjoy lower interest rates means that they are willing to see the TRL weaken further. That means that with USD/TRL at 13.05 first thing this morning  which is a decline of 40% in the currency this year, there is little downside in selling TRL. However, history is unequivocal: at some point, the disastrous policy of lowering interest rates in the face of overwhelming economic evidence requiring interest rates to be increased, will have to be reversed, and almost certainly it will be sudden and dramatic to punish short sellers at that point and also to prevent further selling of the currency. However that time is not now.
Some readers in Toronto, Ontario, Canada will be familiar with this cannabis store; Canada legalised the sale of cannabis to adults in 2018 but the transportation of the drug is illegal. Now Uber Eats is allowing Tokyo Smoke to publish its product on a discrete part of the Uber Eats website where buyers can click on the App and then collect from a Tokyo Smoke store. The Canadian cannabis market is worth CAN 5 billion a year and is forecast to increase to CAD 6.7 billion by 2026. USD/CAD at 1.2730.
No More Tears: Enough is Enough
For those around and awake in 1979 could not fail to remember this number from Barbra Streisand and the Queen of Disco, Donna Summer which hit the Billboard Hot 100 in Number 1 spot and stayed there for two weeks. Here it is as good today as it was 42 years ago:
It's raining, it's pouring
My lovelife is boring me to tears, after all these years
No sunshine, no moonlight, no stardust, no sign of romance
We don't stand a chance
I've always dreamed I found the perfect lover
But he turned out to be like every other man
Our love, our love
Raining (raining)
Pouring (pouring)
There's nothing left for us here
And we won't waste another tear
Ah, yeah
If you've had enough, don't put up with his stuff, don't you do it
If you've had your fill, get the check pay the bill, you can do it
Tell him to just get out
Nothing left to talk about
Pack his raincoat show him out
Just look him in the eye and simply shout
Enough is enough (is enough)
I can't go on, I can't go on no more, no
Enough is enough (is enough)
I want him out, I want him out that door now
I've always dreamed I found the perfect lover
But he turned out to be like every other man
Our love (I had no choice from the start)
Our love
Our love (I've gotta listen to my heart)
Our love (Tearing us apart)
Our love, ooh
Discussion and Analysis by Humphrey Percy, Chairman and Founder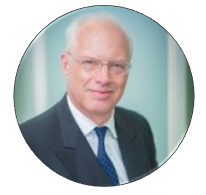 Click Here to Subscribe to the SGM-FX Newsletter