Real US Interest Rates
Cheer for investors in US markets with the weekend announcement in the US that real interest rates are at 1.8% the highest level in the US since 2007. Without wishing to rain on that particular parade, real interest rates are defined as being nominal rates less the expected rate of inflation. It is that word "expected" that is the concern: expected inflation for the next 10 years in the US is set to average 2.27%. Despite the current much higher rate of inflation and growing acknowledgment that to avoid a long lasting and deep recession it is not a question of if but when target inflation rates are reset to be somewhere between 3 and 3.5%, the current target is faithfully trotted out as being fact rather than aspirational. EUR/USD 1.0680.
Peloton
From its stock market debut at $29 up to $167, at one time Peloton the fitness stock was valued at USD 45 billion. Now trading at $13.60 the company is valued at USD 4.7 billion and under a new CEO is reinventing itself. No longer manufacturing the equipment, Peloton is concentrating on software as it works to offload more than USD 1 billion of inventory. Few are willing to write off the company due to its excellent product, its brand and the still loyal following including not least UK Prime Minister Rishi Sunak. GBP/USD 1.2025.
Pile 'em high, sell 'em cheap?
News over the weekend that Tesco has appointed Goldman Sachs to explore a sale of Tescos Bank. Not long since Tescos sold their UK mortgage book off which begged the question as to what value products they really had. The catch phrase coined by founder Jack Cohen of Tesco is unlikely to be put into use by Goldmans on this one.
Hard Cheese
Thanks to one of our long standing Singapore readers who alerted me to this gem over the weekend: TasteAtlas the bellwether and arbiter of what is best in class when it comes to food, have released their eagerly anticipated list of Top 100 world cheeses. Not one in the Top 10 is French which is causing more than a frisson among our friends across La Manche . It is Italy that have scooped the cheese vat of prizes with parmigiana, burrata and grana padano all commanding top spots. French Camembert came in at 91. However the UK did not feature at all in the Top 100 which doubtless will bring some relief to La Belle France.
Words of Love
In 1993 on this day Buddy Holly's compilation album went to Number One…34 days after his tragic death in a plane crash. 
Hold me close and
Tell me how you feel
Tell me, love is real
Words of love you
Whisper soft and true
"Darling, I love you"
Let me hear you say
The words I want to hear
Darling, when you're near
Words of love you
Whisper soft and true
"Darling, I love you"
Discussion and Analysis by Humphrey Percy, Chairman and Founder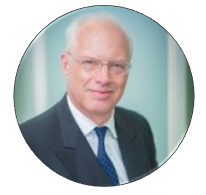 Click Here to Subscribe to the SGM-FX Newsletter