All those British who took out Swiss Franc mortgages 20 years ago and then found that while they enjoyed much lower interest rates: they ended up repaying far more as GBP depreciated against the Swiss Franc and can only look on at yesterday's European Court of Justice, Europe's top court ruling with amazement-and envy. 
700,000 Poles took out CHF mortgages and then when the CHF soared against the PLN (Zloty) they sought legal redress. The court ruling is that they can continue to enjoy the favourable CHF interest rate but that the principal and therefore the interest can if they so wish, be converted into PLN. Needless to say Polish bank shares suffered as did the largest foreign lenders of this product, Santander and BNP Paribas. Almost a third of all Polish mortgages are in foreign currencies, so this ruling is a big deal for both borrowers and banks. 
SGM-FX's Euan in Poland earlier in 2019 was there to establish some key contacts. Sadly none of those (putative) Gdańsk nightclub conquests have (yet) led to love for him BUT Euan has at least established himself as an authority on foreign exchange in the Zloty Mortgage market!
12 years ago the then CEO of Citi, Chuck Prince said that any fears of a Financial Crisis were exaggerated and that Citi would continue "dancing" as the party was not over. Well we all remember what happened shortly after that. Yesterday Citi said that the 10 year bull market in equities had more to go and they forecast a rise of 9% in global equity markets by the end of 2020. This time however it was the equity strategists and not Citi's CEO who made this prediction. Funny old world!
However large or small the company that you work for is, it is interesting to note the stats on the largest of the private or semi private employers: Walmart employs 2.2 million and McDonald's 1.9 million. Included in the top ten -all around 600,000 are the UK's Compass Group, Germany's Volkswagen and Amazon which as we know comes from nowhere(!) being a virtual company -for tax purposes anyway. Not companies as such but the US Department of Defence, Chinese People's Liberation Army, the Indian Railways and the UK's National Health Service range in size between 2.5 million and 1.5 million employees. 
At the other end of the spectrum is SGM-FX with less than 20 employees. We have the advantage of being a company where everyone knows each other and we can see and speak to each other across an open plan office- although sometimes the noisier members of the team make others yearn for closed doors(!)- but that means we do not resort to email but get out of our seats and talk: old core values but guess what, they work! 
And what that means for the SGM-FX customer experience is: 
Access+Consistency+Action=Execution.
Discussion and Analysis by Humphrey Percy, Chairman and Founder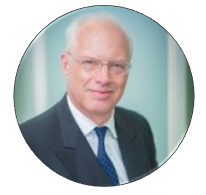 Click Here to Subscribe to the SGM-FX Newsletter