Poland
While some countries (the UK for example) agonise over the wording of a referendum question often ending up with a bland and neutral sentence, Poland has no such inhibitions. It is worth repeating the government's imminent proposed question in full: "Do you support the admission of thousands of illegal immigrants from the Middle East and Africa under the forced relocation mechanism imposed by the European bureaucracy?"
USD/PLN 4.05.
COP28
Incoming President of COP and host of November's forthcoming COP28 Conference, United Arab Emirates is scrambling to burnish its somewhat tarnished climate credentials ahead of the meeting. Having pledged to source 24% of its electricity from clean sources by 2021, UAE managed only 11% but handed in some late homework to reach 17% in 2022. However UAE scored much worse on renewables sourced energy scoring only 4.5% last year. The spinmeisters have been out in force in anticipation of some brisk questioning in November: first up is the UAE promising to source 20% of its energy from renewables by 2030. Then rather more desperately they dobbed in fellow Middle East countries such as Saudi Arabia for only managing 0.5% from renewables and a Middle East average of just 2%.
Confluence
Yesterday marked the birthdays of both Janet Yellen, US Treasury Secretary and Kristalina Georgieva, MD of the International Monetary Fund. It would be ungallant to report on how old they are but instead it is also worth noting that yesterday was also the birthday of Baroness Minouche Shafi ex deputy Governor of the Bank of England.
Not sure what it means -if anything-but certainly unusual to have no less than 3 top female economist regulators sharing a single birthday.
EUR/USD 1.0950.
Novo Nordisk
We recently wrote about wonder drug Wegovy from Norwegian titan drug company Novo Nordisk that is capable of shedding 10% of one's body weight. Further clinical trials are now saying that in addition Wegovy can help prevent heart attacks and strokes while cutting the costs associated with overweight people's medical issues. Cynics might say that that is a natural benefit from losing weight, but the share price continues to benefit from these results.
USD/NOK 10.43.
Sonny and Cher
Back in 1965 on this day, this famous partnership notched up a huge hit with I Got You Babe which went to Number in in the USA, UK and 9 other countries and earned them lots of money.
They say we're young and we don't know
We won't find out until we grow
Well, I don't know if all that's true
'Cause you got me, and baby, I got you

Babe
I got you, babe
I got you, babe

They say our love won't pay the rent
Before it's earned, our money's all been spent
I guess that's so, we don't have a plot
But at least I'm sure of all the things we got

Babe
I got you, babe
I got you, babe

I got flowers in the spring
I got you to wear my ring
And when I'm sad, you're a clown
And if I get scared, you're always around

Don't let them say your hair's too long
'Cause I don't care, with you I can't go wrong
Then put your little hand in mine
There ain't no hill or mountain we can't climb
Discussion and Analysis by Humphrey Percy, Chairman and Founder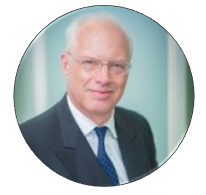 Click Here to Subscribe to the SGM-FX Newsletter