OPEC and budgeting for energy prices in 2020
This Thursday and Friday OPEC producers and their allies will be talking about adding to the existing curbs on production. What that means and Goldman Sachs concurs, is that the oil price will firm to over $60 per barrel in 2020 from the current level of $55.
This is getting serious: POTUS having threatened duties of up to 100% on US imports of champagne, handbags and other French products, the French Finance Minister Bruno Le Maire said that that was unacceptable-phew that will certainly worry the President. This latest spat arose from the new French digital services tax of 3% that applies to all technology companies not just US ones. It all makes for a less than entente cordiale at this week's NATO alliance summit.
France: Napoleonic Law and Texas hold'em
1804: the relevant gaming law still in effect today was passed: a gaming debt is not enforceable unless it arises from: games involving weapons, foot or horse racing, chariot races, tennis and other games which involve physical skill and exercise." Why is this relevant to today's world? You may well ask! The answer is:
A US$ 2.8M case (which quite literally has something for everybody) currently being heard in Grasse, France between professional poker player Rick Salomon (he, just in case you had forgotten, who marketed a sex tape with himself and Paris Hilton-what a diamond gent) and Saudi Sheikh Raad al-Khereiji ( a 59 year old high-ish roller) over unpaid winnings in a 2014 poker game in the Tiara Miramar Beach Hotel near Cannes. The Sheikh's case is that it was a game of chance and therefore his acknowledged debt is unenforceable; whereas Rick otherwise known as (the current) Mr Pamela Anderson says that it involved physical skill and exercise because it lasted 48 hours.
Le petit Napoleon ( the real one) must be revolving in his mausoleum.
As trailed on Friday the Pussycat Dolls burst back onto the stage after an absence of 9 years on Saturday's X Factor-more than 5.5 million viewers if you are interested. Despite the brilliant marketing strategy of a Louis Walsh "Top Secret" leak and the devotion of SGM-FX's James, the Pussycat Dolls did not unfortunately wow. More than 400 complaints to ITV about their less than sparkling performance. Doesn't bode well for their reunion tour. Meanwhile lead singer (95%) Nicole Scherzinger is crying all the way to the bank with a buoyant net worth of $15M despite the flat voices of the band.
Discussion and Analysis by Humphrey Percy, Chairman and Founder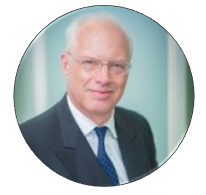 Click Here to Subscribe to the SGM-FX Newsletter