Tomorrow OPEC is due to meet to decide on output levels from May onwards. Currently the decision is to raise daily output by 400,000 barrels from April. However the resumption of Ukraine peace talks in Istanbul and gauging the likely demand from the still recovering global economy will be uppermost in the minds of OPEC members. The global economy is currently facing a deficit of 2.5 million barrels a day as a result of the Russian invasion of Ukraine and while India stands out by having substantially increased its purchases of Russian oil, there remains a large hole to fill in the absence of most Russian oil with the only members realistically capable of substantially increasing oil production being Saudi Arabia and UAE. NYMEX WTI $102.
Further compression in the closely watched 10 Year minus 2 Year US Treasury yield curve: this time at just 0.03% or a measly 3 basis points. Hardly a ringing endorsement for the longer term economic growth outlook. EUR/USD 1.1090.
The world's largest cement maker Swiss company Holcim announced yesterday morning that it was exiting the Russian market. Employing 1,500 people and generating 1% of its sales, Holcim is looking for a buyer. Holcim joins the ranks of Nestle, Philip Morris, Sony and BP and puts a further spotlight on French retailer, Auchan which has stated it has no plans to pull out of Russia with 30,000 staff, 231 stores and also e commerce activities there.
Owner of Porsche, VW reaffirmed its support for the decision to IPO Porsche AG the luxury motor group, but at the same time one of VW's top shareholders has pointed out that the Ukraine situation may push the IPO back from the target timetable of Q4 2022. 49% of the IPO proceeds will be paid out to VW shareholders as a special dividend so any delay will be keenly monitored. By 2030 80% of new Porsche cars sold will be fully electric, so investors keen to burnish their ESG credentials will be fully in synch with their investment criteria. Now that is a turn up for Porsche petrol heads!
Take a look at how the Rouble has fared versus USD in the past 32 days: on February 25 it stood at 84 before blowing out to 134 on March 12 and then returning to 88 on March 29. Total movement just on the highs and lows of Rub 96. If of course one could have traded it.
Originally recorded by the Stylistics this gem was released by Diana Ross and Marvin Gaye this day in 1974. Here it is:
Today I saw somebody
Who looked just like you
She walked like you do
I thought it was you
As she turned the corner
I called out your name
I felt so ashamed
When it wasn't you, wasn't you, oh, oh
You are everything and everything is you
Oh, oh you are everything and everything is you
Oh, oh, you are everything and everything is you
How can I forget
When each face that I see
Brings back memories
Of being with you
I just can't go on living life as I do
Comparing each girl to you
Knowing they just won't do
They're not you
You are everything and everything is you
Oh, oh you are everything and everything is you
Oh, oh you are everything and everything is you
Discussion and Analysis by Humphrey Percy, Chairman and Founder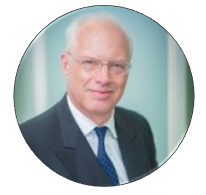 Click Here to Subscribe to the SGM-FX Newsletter