Go back to the 1970's and the fear was that oil would run out. In 1965 32 million barrels of oil were pumped every day. By 2018 that had risen to 95 million. In 1980 there was reported to be 684 billion barrels of oil still to be pumped out of the ground so given that the world was pumping 23 billion barrels annually, it followed that oil would run out in 2010. Something wrong with those numbers therefore as since 1980 the world has pumped 983 billion barrels and proven reserves stand at 17 trillion barrels today;  global consumption is now 35 billion so that means we have at least 50 years left at current consumption rates. Sheikh Yamani the Saudi Oil Minister who was once the most closely watched of any government minister anywhere in the world for his Delphic utterances, said this in 1980: 'The Stone Age came to an end not because we had a lack of stones, and the oil age will come to an end not because we have a lack of oil.' And that is why he was so worth listening to. NYMEX $91.80.
Exciting news for Londoners who have already felt the benefit of the partially opened EL that whisks passengers across the capital quickly and comfortably in long wide trains: from November, Bond Street Station will be open and the Heathrow section will also open which means travel from the South East to the West of London will be possible on a single fast train. Final icing on this particular cake is that at present 12 trains run per hour; that will increase to 22 per hour from November. All aboard. GBP/USD 1.1760.
On Friday the world will hang on to every word from Federal Reserve Chairman Jerome Powell and in particular with respect to his prognosis on inflation. Bill Ackman, the legendary hedge fund manager has picked on fast food outlet stocks as being a great inflation hedge; he has bought Restaurant Brands that is best known for Burger King, Tim Horton and Popeyes plus the burrito champ, Chipotle Mexican Grill. Less enthusiasm for Domino's Pizza which is considered to be over valued. USD rampant having convincingly broken through EUR 1 with USD at EUR/USD 0.9925.
Stifling Diversity and Wellbeing
That is the response of the Apple employees to CEO Tim Cook's (very) gentle encouragement for employees to return to the office 3 days a week after September 5 i.e. after the summer holidays – so nothing too upsetting one might reasonably think. But those employees have banded together and formed a group called Apple Together. They may get away with it for a short time, but as soon as the labour market loosens, they will discover that others are more than willing to fill their jobs with one of the world's most attractive employers – then instead of 2 days at home, they can spend all 5.
It was today in 1968 so a mere 54 years ago that a precocious Keith Moon, the drummer for The Who achieved a number of things that made him a rock and roll legend. Celebrating his 21st birthday he decided it would be a good idea to drive a Lincoln Continental into the swimming pool of a Holiday Inn in Flint, Michigan, USA. The bill came to USD 50,000 which according to the inflation calculator comes to USD 425,683.91 in today's money not counting the undisclosed amount that Keith had to shell out to the owner of the ruined car. Still every cloud has a silver lining: Keith Moon was banned from visiting any Holiday Inn for life – which turned out to be tragically short and whose outlook was summed up in this hit for the band:
My Generation:
People try to put us d-down (talkin' 'bout my generation)
Just because we get around (talkin' 'bout my generation)
Things they do look awful c-c-cold (talkin' 'bout my generation)
I hope I die before I get old (talkin' 'bout my generation)
This is my generation
This is my generation, baby
Why don't you all f-fade away (talkin' 'bout my generation)
Don't try to dig what we all s-s-s-say (talkin' 'bout my generation)
I'm not trying to 'cause a big s-s-sensation (talkin' 'bout my generation)
I'm just talkin' 'bout my g-g-g-generation (talkin' 'bout my generation)
My generation
This is my generation, baby
Why don't you all f-fade away (talkin' 'bout my generation)
And don't try to d-dig what we all s-s-say (talkin' 'bout my generation)
I'm not trying to 'cause a b-big s-s-sensation (talkin' 'bout my generation)
I'm just talkin' 'bout my g-g-generation (talkin' 'bout my generation)
This is my generation
This is my generation, baby
My my my generation
People try to put us d-down (talkin' 'bout my generation)
Just because we g-g-get around (talkin' 'bout my generation)
Things they do look awful c-c-cold (talkin' 'bout my generation)
Yeah, I hope I die before I get old (talkin' 'bout my generation)
Discussion and Analysis by Humphrey Percy, Chairman and Founder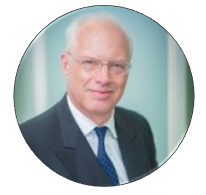 Click Here to Subscribe to the SGM-FX Newsletter